movie night with baby`..
nt feeling well this very day..woke up with a bad gastric.. went to see the doct and was given a medicine that looks pretty much like muffin's medicine! faints~ anyway in the evening Baby came to pick me up as per planned a few days back..went to
Tampines mall
to get the tix, popcorn combo with sprite and nachos with cheese and went in to watch "
Money No Enough 2
"..its the first time i watch a local production in the theatres..and though im not usually a fan of it, i felt that this show was pretty gd, in the way that it really reflects sg. very emotional, humourous and yet captivating show indeed.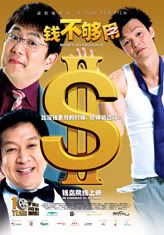 after the show, went to
cold storage
to get
sushis
~ as it was late and all the sushis were going at half price, baby bought lotsa them! haha! we then proceed to get mooncakes for his family and mine, and found a spot beside the fountain area to sit and enjoy the sushis we got! after which baby send me home le, as he's gotta go hm to rest early since he's gotta give training tmr and i've gotta get back to work too.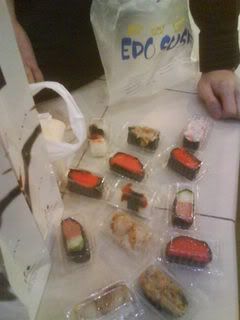 tts only part of the sushis we bought! haha! yummylicious~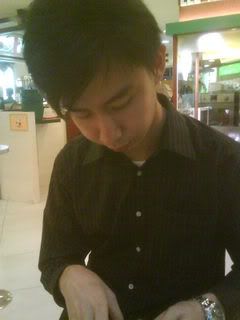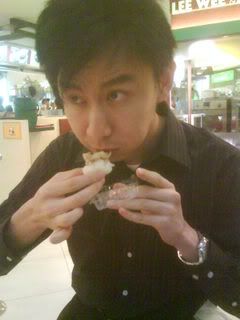 Baby indulging in sushis~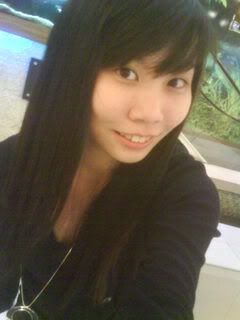 i love sushis~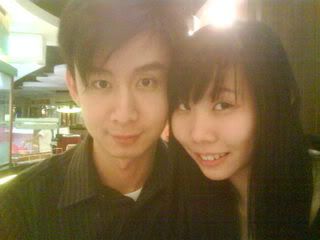 my beloved and me! =)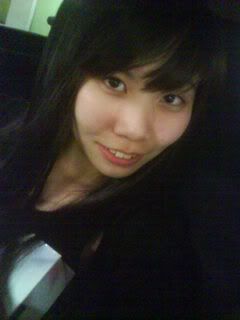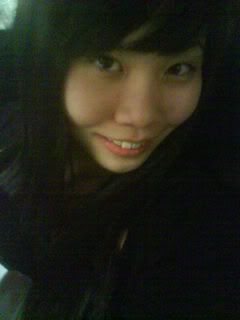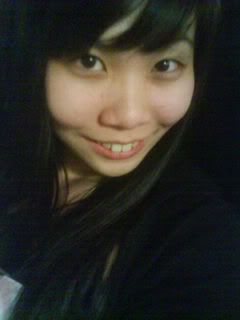 Self obsession while in the car on the way home~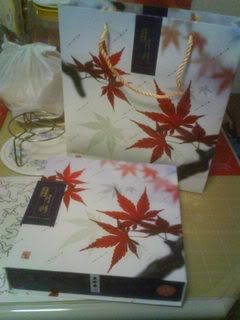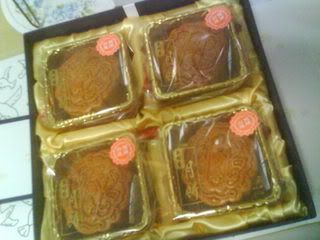 The mooncake we got! =)
anyway gonna go rest soon too~ ciao to all! below are some cute snapshots of my lil precious muffin! =)
Muffin in cool shades! LOL!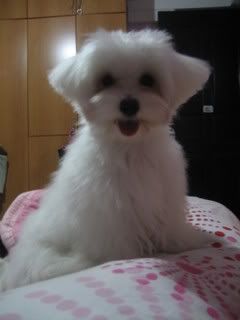 Watch me! I'm on top of the world(bolster..haa!)~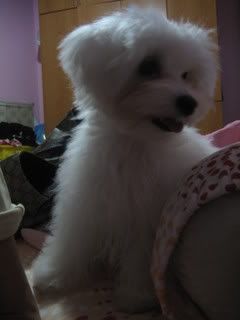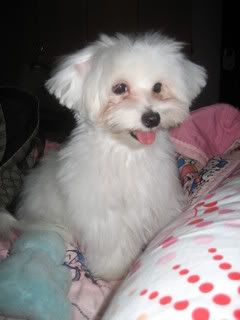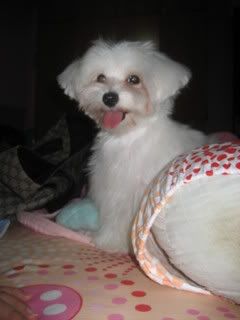 My precious lil boy posing again!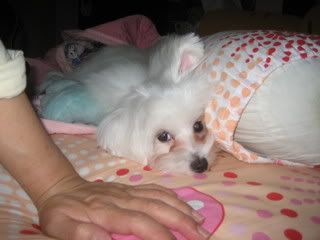 Posing for photos is tiring~ gonna lie down le~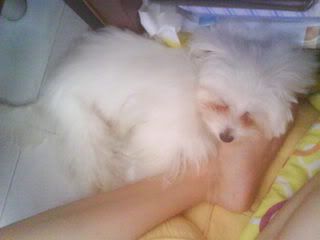 sweetie muffin asleep on his mummy's(mine) feets!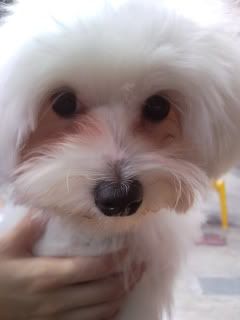 close up shot!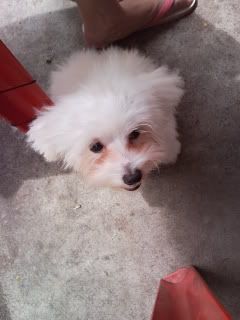 carry me carry me~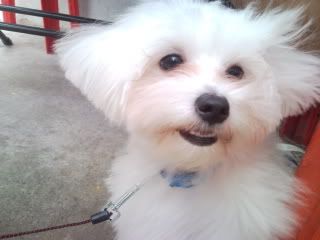 mtv wind blowing effect~ haa!