tired.
ytd after work went home to pick
Muffin
and went to
Baby'
s place to pick him up and we headed down to
ECP
..went to get
Carls Jr
for dinner and went to the beach to enjoy our yummy dinner.
Muffin
sat on the table and he kept walking up and down..and the silly boy kept lying beside our cup of drink and got himself wet and cold~ faints! walked him for awhile til he got tired and refuse to walk further. *faints* made me so angry! argh~ so after tt we left and went back home le.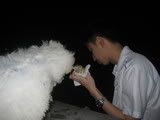 Baby eating. and Muffin watching him eat~ lol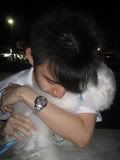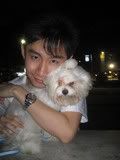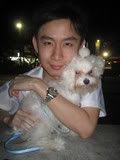 Baby hugs Muffin~ awww...so sweet!~ hehe!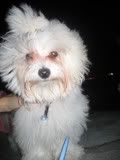 messy messy Muffin~ wind was too strong le~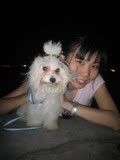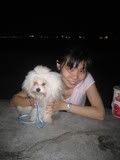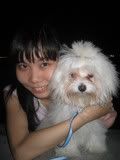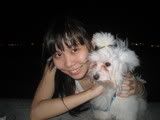 Muffin and me~ he looks really messy sia..faints!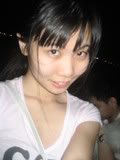 Me!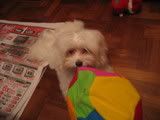 Muffin playing with his toy ball!
tis morning woke up very early again to feed
Muffin
before resting for awhile more and brought
Muffin
back to my place. then i prep and went to work le. after work went to
PS Sasa
to get some faux lashes and
Mike korkor
came to meet me before we head to
kopitiam
to meet
SuFen, Alex
and
Alan
for dinner before heading to school.
after school came home and brush
Muffin
and washed his tearstain. it has become very terribly recently cuz he's now home alone in the day and i tink he's been crying.. faints..so i decide to trim them off myself, as i will only be bringing him for grooming in another 2 wks time at least. cant stand the sight of the stain le..making him look so ugly and messy..faints..now he looks slightly better..=)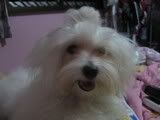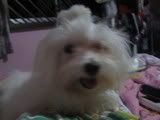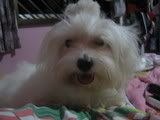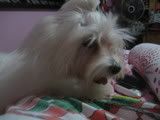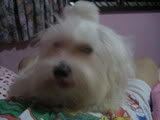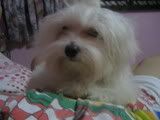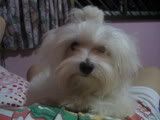 Muffin after his trimming!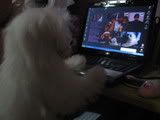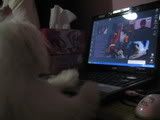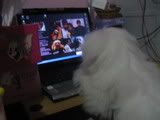 Muffin wanna blog too! =p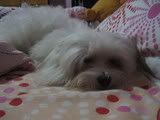 Slpy Muffin before falling aslp!
anyway gonna go slp after this. tired. very very
tired
. sigh.