sudden urge to blog. but just as i wanna start typing..i couldnt think of anything to blog! sudden mental block!
guess i've just been too tired...
anyway
ytd
night after work, went home to play with
muffin
before i went over to
baby
's place..he ordered
kfc
for dinner..and after dinner we watch the show "
Wanted
"...its quite a gd show with lotsa cool actions and moves...but some are pretty unrealistic..haha..but well..quite a gd show if u're into action flicks and assasin! =)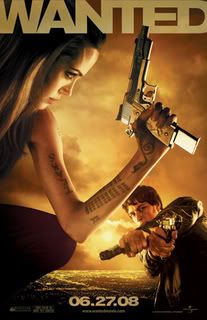 below is a random pict of my desk in office..dun be mistaken..i dun really have so much food on my desk..i just placed them there for this foto to be taken..haha! and yea i just bought those food stuff to stock up my drawer ya..=p cute and yummy! hehe~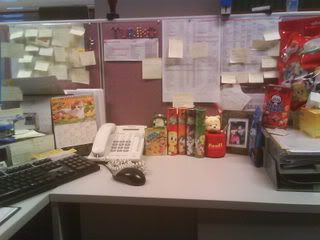 a random pict of Muffin taken in the morning before going to work!