Love!
a wink of an eye..and almost a yr had passed since tt memoriable day.. yeap..in another 5 days, it would be me and my baby's
first yr anniversary
.. how time flies when u're happy yea.. =)
just came home not too long ago...
didnt go to work today as im on mc due to a very bad stomach flu..and having a slight fever and as the doct said, im going thru dehydration! duhz~ anyway..in the the evening,
Baby
came over to pick me up and we headed down to
Stonegrill Dining
situated at
Katong
..love the steak! its totally awesome and yummylicious! well..probably cuz it's served raw and fresh..and we're suppose to cook it ourselves using the stone which is heated up at a very high temperature..the thing i love bout this concept is that you can decide how cooked or rare you wan your steak to be! and it can be quite fun and joyful to kinda cook and eat with your love ones..hehe..pretty sweet thing yea...plus the concept, design, layout and ambiance is pretty romantic and sweet yea..playing romantic jazz music with lighted up candles and pretty decos on the walls...totally
LOVELY
!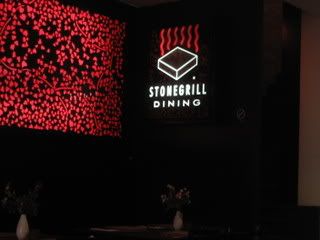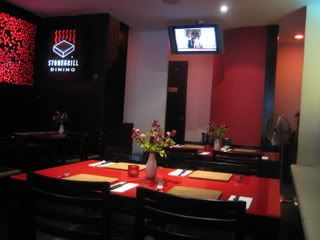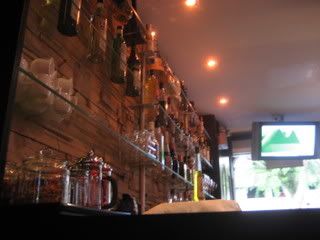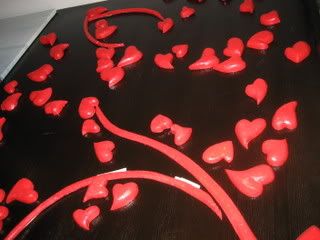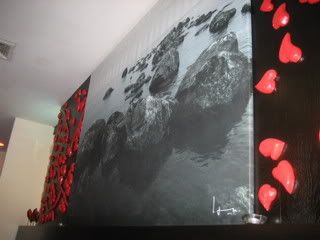 i totally fell in love with the walls! wish to haf a wall decorated with these prints in my future home!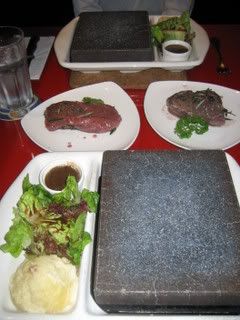 our yummylicious dinner!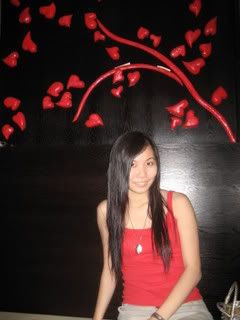 Me with the lovely printed wall!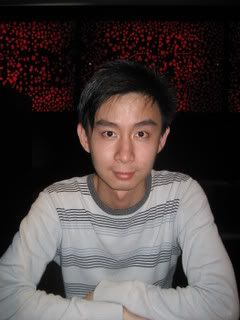 my Dearest other half!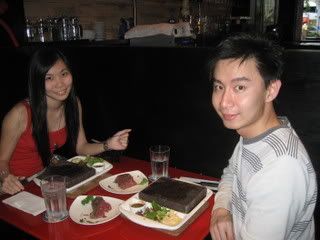 Me & My Loving Partner/Bf of 1yr and going!
that aside..i must also comment that their service is really good..=) definately a place i would like to dine in again...recommended to all~ be it for couples, friends or family... its a
MUST
try yea!
kinda side tracked a lil..anyway...as i was saying..we had dinner to kinda commemorate our lovely 1st year.. in advanced of cause...well..thats because we're both very busy recently...i'm caught up with exams and all..and he's busy with his career stuff as well...plus our actual day falls in between 2 of my exam dates...sad~
but well..as i always say..as long we're happy...everyday can be valentines day or anniversaries...tts cause, every happy day is worth celebrating and be happy for... =)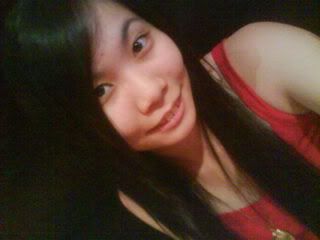 after the wonderful dinner, we headed down to
Loyang temple
to pray before he send me home to continue with my mugging..plus he had to go to work tmr..so yea..it'll be as every other exams..less meet ups during exam periods...sighh...
but well..tts life and i'll just have to live with it...we just gotta stay strong! =)
anyway..im gonna get back to mugging for now..and i gotta be slping early tonight..need to wake up early tmr to bring Muffin for his first grooming session at 9am! haha!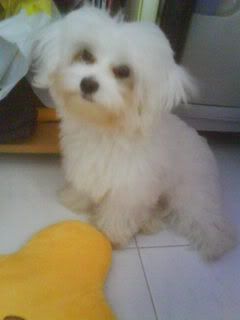 Our precious! [took this pict so there would be a before and after grooming picture! hehe!]