Busy & Worrying day~
its been a very busy day at work! as today is he last day of the mth..therefore haf to rush many mthend thingy..worked OT again today and upon reaching home..
daddy
told me a worrying news...
Muffin
vomited in the afternoon while
daddy
was playing with him~ and its
greenish
~ faints..got me worried sick~ and i had to keep checking on him..went to online forums to check his condition out..and thank god some of them mentioned its normal among puppies to haf indigestion and vomit biles..phew...but still i guess i better monitor and see how he is for the next few days..=)
and
ytd
after work, went to
Somerset MRT
to meet
Ivy
to get a collar and some clothes for
Muffin
! hehe..Thanks sweets! =D after which rushed home and rushed out to meet
Baby
..Poor baby keep having ulcers and is feeling heaty...therefore gotten him
Cooling water
from the herbal shops for him..and i heard from mummy tt
Muffin
kept crying after i left home~ *
heartpain
* guess he's really too attached to me..and they had to try play with him to distract him..but he still seem kinda moodless...and at night i told
mummy
to slp with him in my room as he always slps with me in my room..and wouldnt get use to slping in his playpen again..plus i didnt want
mummy
to slp on the uncomfy sofa..wouldnt be gd for her back~ but turn out muffin still couldnt slp..keep walking ard the room and even poo in my room which nv ever happen before since day 1 that he slp with me ya..faints~ seems like he purposely wanna show tantrum~
anyway below are some picts of
Muffin
taken just now while i was trying some of the clothes on him!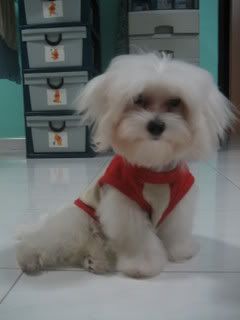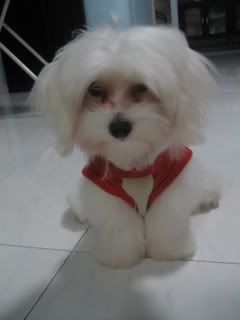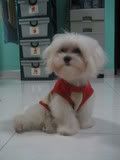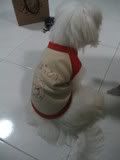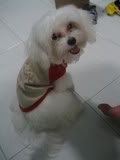 i think muffin looks super adorable in this top..and it kinda fit and suits him well ya..hehe!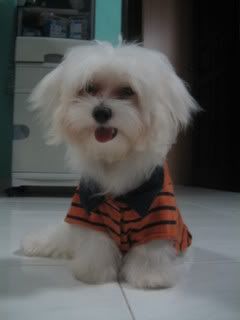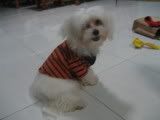 Muffin in a
orange
and
blue
stripped polo-tee~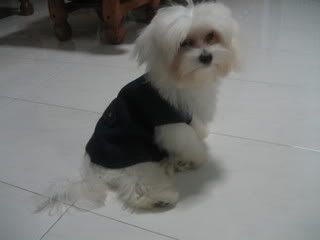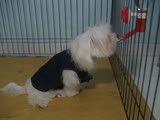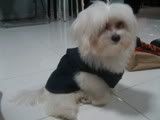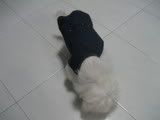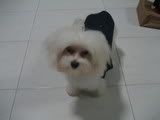 Muffin in a kinda over-sized denim vest! too big til he walk walk walk and it slipped off~ haha~