exams approaching! stress!
feeling pretty stressed up again..exams are once again approaching..and i dont really
feel very prepared as usual..sighh..
anyway..friday after work, went to
BoonKeng
to meet
baby
and we went to
ChongPang BBQ
Steamboat
for dinner..dinner was gd..and although we were both feeling hot and burnt by the splattering of the oil...but i believe we had a great time cooking for each other...hees`..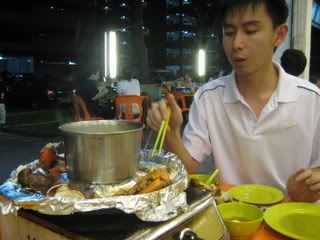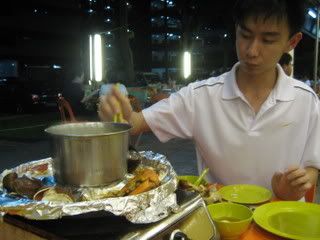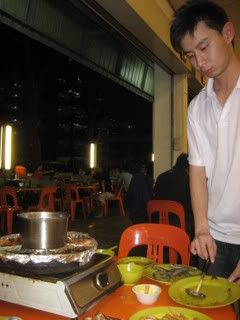 my personaly chef at work! =p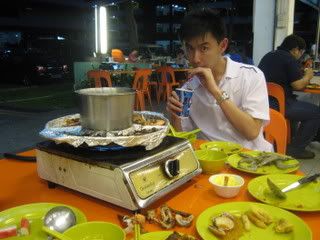 baby taking a break after all the hardwork!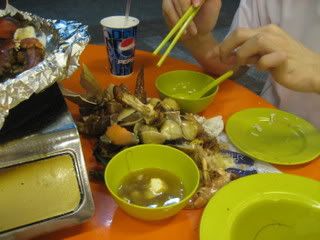 baby's lil mountain of mess!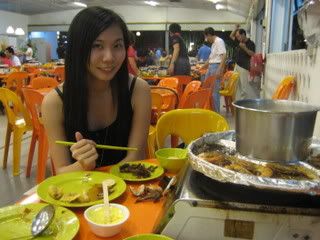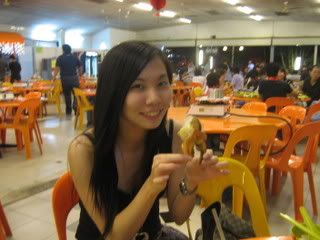 tts me with my crab claw! =p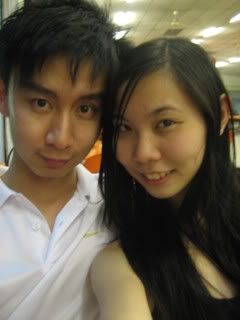 baby and me! feeling so tired, messy, stinky and sticky after dinner!
baby
send me home after dinner..as we both had to be studying..
as for today, woke up and brought
Muffin
for a walk..after which bathed him and i had to go to sch to tutorials...after tutorials..went home..talked to
baby
over the phone for sometime before we decided to meet up for dinner..
Baby
came to pick me up and we went to
PizzaHut
at
Siglap
for dinner..yummylicious~ and here i am back home now..gotta be studying right after this post! =)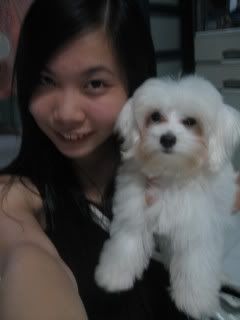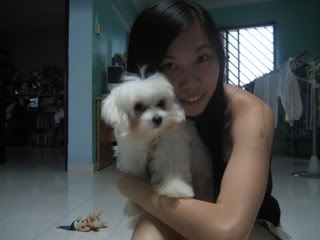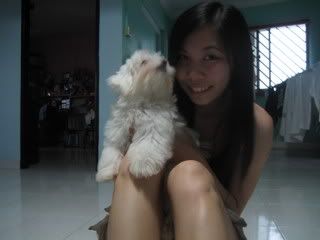 some picts taken while waiting for baby to come pick me up.. =) muffin kept trying to lick my face!