Little Wonders..
Just got back home not too long ago..after work went down to
Orchard Forum
to meet my
bf
for dinner.. went to
California Pizza Kitchen
..food was pretty good i would say..we ordered the
Wild Mushroom Pizza
..as i love eating mushrooms.. and we couldnt really make up our mind..as for dessert..we had
Apple Crisp with A La Mode
..which is really sweet and yummy~ had quite a nice long chat with him as we discussed on some business, insurance and investments matters.. and after our very filling dinner, we decided to go for a walk to digest the food else i would really have put on even more weight~ walked ard
orchard
for awhile..thats when i realise i haven actually been to Orchard or shop there for a long time~
quite a few stuff changed i would say...one
significant
example can be experience and seen by those taking the train..the have opened a
new exit
and the old one is under construction..which i pretty confusing for me and i totally felt lost..i believe i aint the only one as many others walked the same way as me and U-turn the same place as me and we all had the '
Lost
' look. haa`..probably due to the fact thats its
Orchard
and there pretty lot of people ard which is y it can be rather confusing...
back to my day..after walking ard for awhile..he felt tired..and therefore we went back to his car and i drove us back to his place to rest awhile and washed up bfore he send me home..
anyway..for those curious and wondering whats that mysterious thing i bought.. look below~
ta-dah
~ well..its a keychain that i had custom-made with our picture on it...only prob is i felt i didnt choose the right photo..and therefore it didnt really come out very nice. but no choice ler. cant change unless i redo a new one~ haa`..
most imptly..i just hope
mr bf
will like it, appreciate it, and not loose it~ as he have quite a tendency to lose keychains~ sad to say, he had loose the last keychain which i got for him from
beijing
..and thats why i decided to get him this keychain to replace the old one...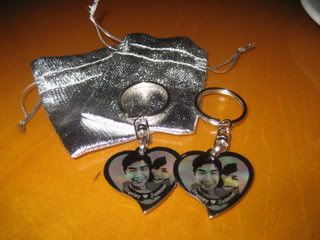 the 6mths anniversary gift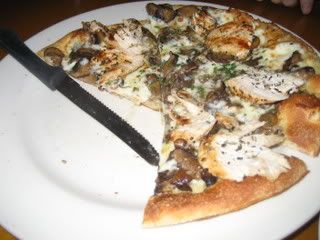 wild mushroom pizza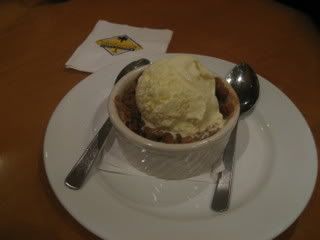 apple crisp with a la mode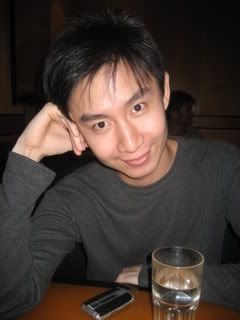 him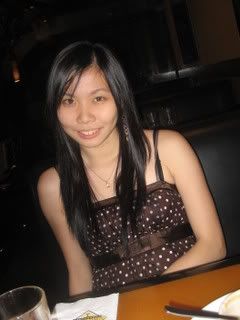 me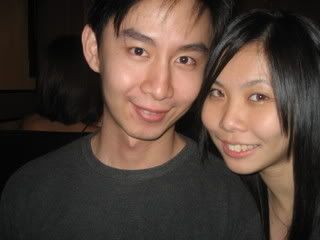 us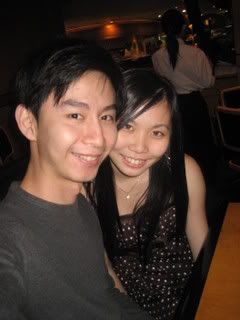 us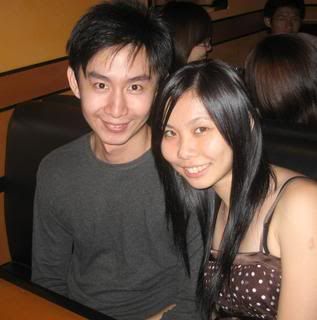 and us again.. =)