HongKong Trip!
actually..i pretty lazy or rather too tired and could hardly find the time to blog..therefore i shall just summarise and not get into too much details..
friday, 14dec07,
had my co.'s bowling tournament..and
baby
came to pick me up after tt..went back to his place and KO ler..
saturday, 15dec07
, accompanied
baby
, his mum, sis, nieces and nephew to chinatown to get some stuff...rested at home...and spend quality time together..=)
sunday, 16dec07
, woke up early..prep and went to
BK
for breakfast...flight was delayed..therefore
baby
send me home to get some stuff first...den we went back to his place to rest..after tt he send me to the airport ler..upon reaching..i checked in alone..as
simin, linda
,
yvonne
and
ian
were alrdy inside...went to BK to meet them...sat there and chatted while waiting for
eugene
to arrive..soon its time to board the plane..slept in the plane..and upon reaching HK airport..we went to 7eleven to get some stuff bfore taking a cab down to our hotel, MetroPark Kowloon, located at WaterLoo Street, near
MongKok
, to check in...upon checking in..we headed out ler..went to explore the places nearby..had our supper..and tried out those local food..they wanted to explore the pub there...but we couldnt find any nice places and some of them were just to tired..therefore we end up goin back the hotel at bout 4+ to slp...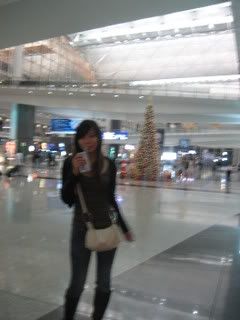 upon reaching HK airport..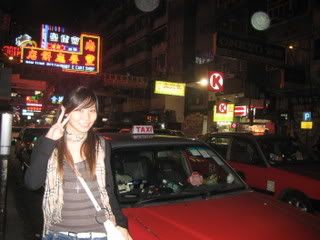 on the streets of HK~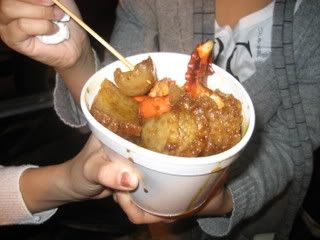 food~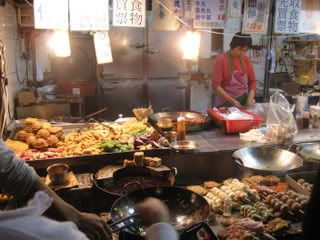 local food stall..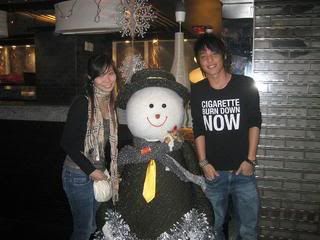 taken at a ktv with a HK guy who works there whom we asked for direction from.. haa`..
monday, 17dec07
, woke up early again...had dim sum for breakfast bfore we took the MTR down to
disneyland
~spend half the day there bfore we head back to hotel to put down out stuff and went out shopping ler..we den went to explore the pub at night...had a couple of drinks bfore we head back to the hotel..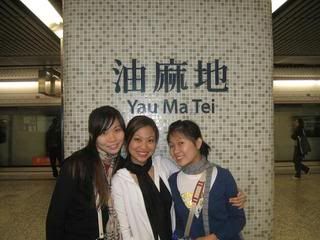 while waiting for the mtr.. me, simin & linda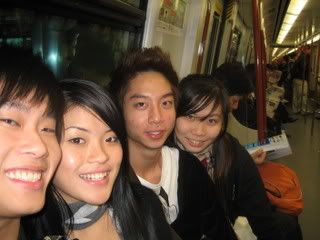 in the train~ ian, yvonne, eugene & me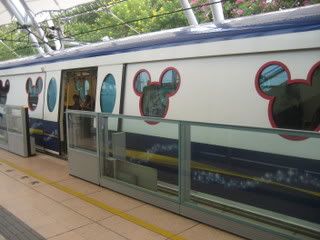 disneyland train! so cute la~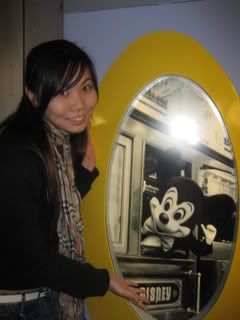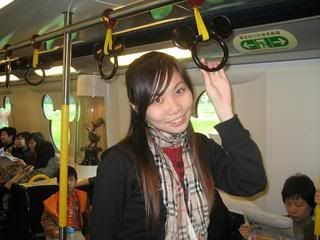 in the disneyland train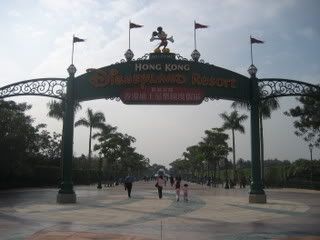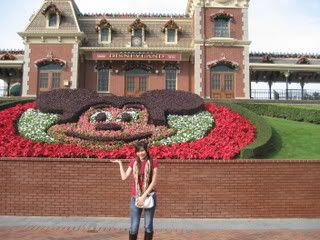 entrance of disneyland hk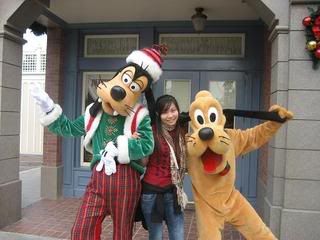 goofy, me & pluto!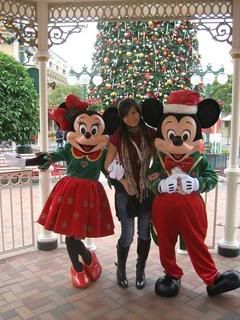 minnie, me & mickey!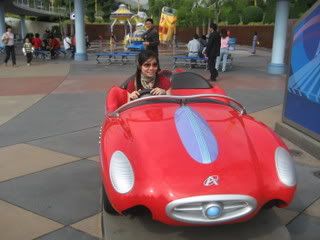 random shot..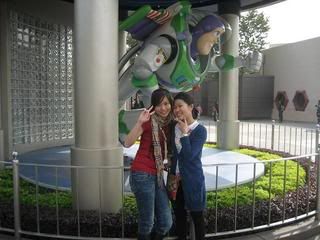 me & linda~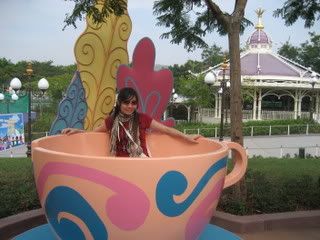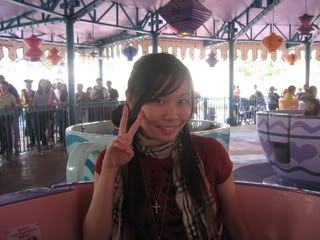 in the teacup~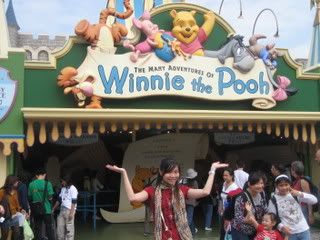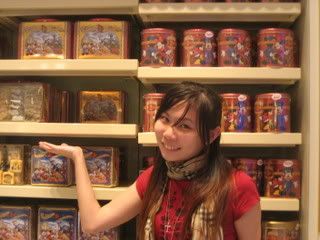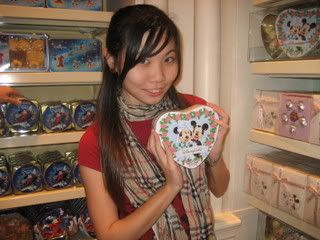 random shots~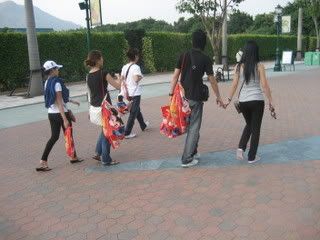 leaving disneyland..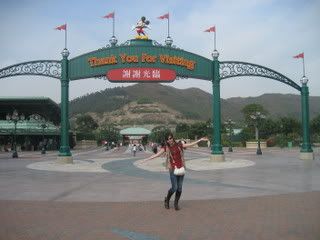 exit of disneyland..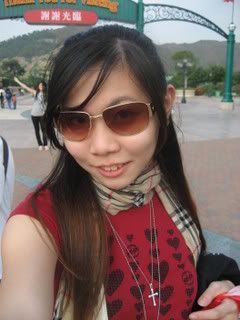 random`..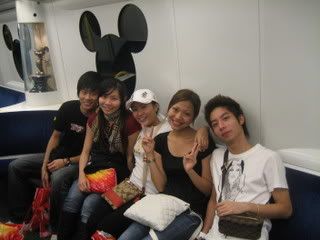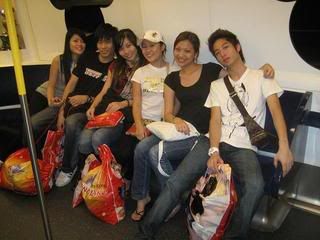 in the train leaving disneyland..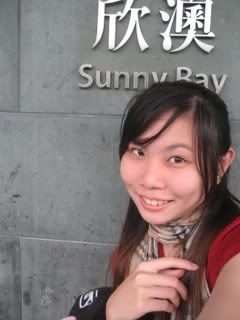 random taken in the mtr station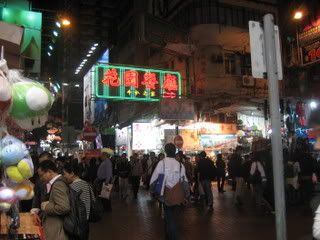 streets of hk`..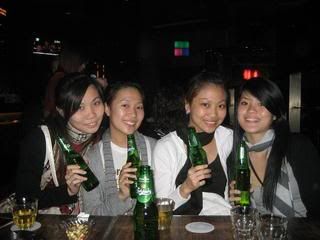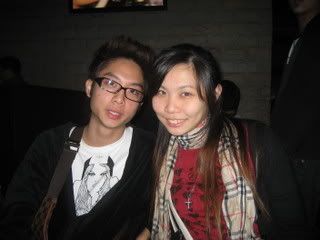 pubbing~
tuesday, 18dec07,
woke up and we head down to
OceanPark
..had our brunch there...played almost all the rides there..took the cable car...and watched the dolphin show..after which went shopping again~ and Linda's fren,
Kari
joined us..shopped ard til all the shops closed bfore we head to
LamKwaiFong
..went to the Club,
Sugar
, and also
97
to explore and had a couple of drinks..we all then head back to knock out..
wednesday, 19dec07,
wanted to go to the wax musuem..but we were all too tired til we all overslept..and decided to just shop ard for the whole day...got my hair dyed black..went to buy some foodstuff and did loads of last min shopping...had steamboat..and at night..we packed our stuff..and spend time chatting away..
thursday, 20dec07
, woke up early..did some last min packing bfore we head down to the airport.. and at the airport..a few interesting things happened...haa...met some ridiculous people...and we all certainly had some gd laughs which kept us all awake til we board the plane..and we all KOed..haa`..upon reaching sg..went to
DFS
to get some stuff bfore
baby
came to pick me up ler..=)
well..tts about it..i've still got alot of photos with the others...as i didnt tk much with my camara this time round..=)