nothing lasting has ever been created without commitment..
just a quick run thru of my wkend..
friday, 28/9/07

,
after work..went hm prep and waited for
my bf
to come pick me up...after which went back to his place..had dinner..and later at night met up with
Adrian
and
Phylliz
and went to
Loyang Temple
to pray...
Jenson
den came to join us and we head down to
JooChiat
for supper and chit chat for awhile bfore going home to slp..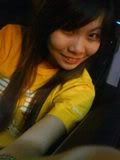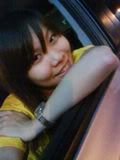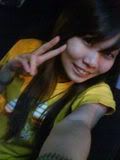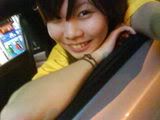 camwhoring while waiting in the car..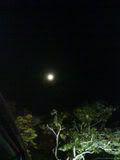 my surrounding..and the beautiful moon..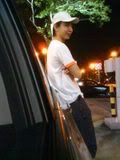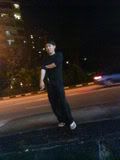 baby & adrian..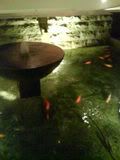 the little pond at loyang temple..


sat, 29/9/07..woke up and had breakfast..and we head down to bedok reservoir..supposedly to cut hair...but in the end his hairdresser was too busy..so we left and head to Ubi car workshop to view the bodykits...turn out baby decided to change his body kit...we went to katong to get Durian puffs first and then head back to his bro's place to lend his van...and as its manual..and baby haven drove a manual car in a long time...i had to drive it...super stress sia...cuz i haven drove a van bfore!~ haa`.. thanks god its not too big..so still manageable...went back to his place get his original bumper and we went back to the workshop...after which went to return the van and we went to Bedok north to get our hair cut instead.. after the hair cut..we head home to bath..shortly after, brought his mum out and we head down to his bro's place to meet his bro and we went to KFC for dinner~ after dinner...went grocery shopping..and went back his bro's place to rest for awhile..while i start snapping picts of his pets!~ and later at night met up with Simin and we headed down to White Bar at Boatquay to meet Linda and some other friends..after that, went down to fetch his dad...sat there and waited for his dad til bout 3+am bfore they finally decide to leave...and upon reaching home we both showered and knocked out after the long tiring day~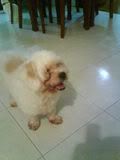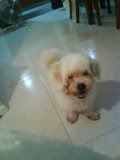 Happy! just so adorable! i so wan a doggy too!~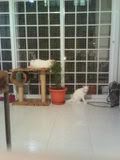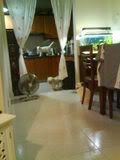 the 3 kitties! Paris, Posh and Pixie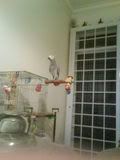 the parrot, Pearl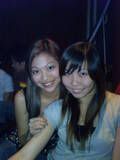 Simin & me @ WhiteBar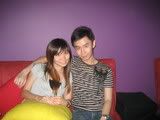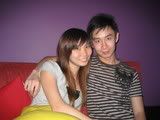 Me & Baby @ WhiteBar

as for
sunday, 30/9/07
..woke up pretty late..went to
Marine Parade Library
to return books..and after that..drove ard
Raffles place
and
Tanjong Pagar
to have a photoshoot for his car since he's gonna change his bodykit ler.. haa`..then its back home..upon reaching home..
his mum
wanted to go buy something..so we brought her to
parkway
...had some desserts and shopped ard..we then went home to have a rest...and later in the evening...
his dad
drove all of us to
his bro's
place to pick his
bro
and
sis-in-law
up..and we headed down to
his sister's
place to meet them for dinner~ i just adore his nieces and nephew..super uber cute!! oh and...
his sis's
new place looks awesome!~ the layout, furniture, design...everything...goshh..i would love to have a houe like tt too!! =D at bout 9+ we left and headed home ler..showered and rested for awhile bfore
baby
send me home le..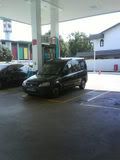 his bro's van! the very first van i drove~ =p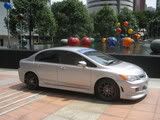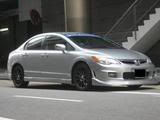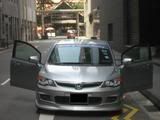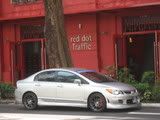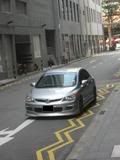 some of the photos from the photoshoot of his car..=)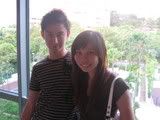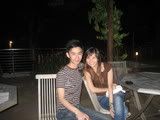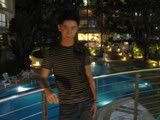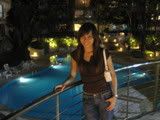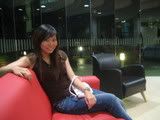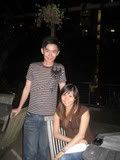 Baby and Me taken at his Sis's Place


as for today..feeling super shag again...dragged myself outta bed..and now i'm having a super bad hairday! worse part to my Monday blue..i still gotta go school later on after work!~ shagadelic~ and its one of my worse day at work! its totally a crappy day! ARGH~ down with a terrible headache now~ *ciao for now..*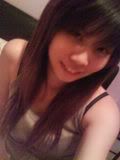 lovesyuriko`