illusivedreamss`..
sat, 6/10/07
..went to
ubi car workshop
with bf and jenson..den at night went to
raffles town club
to have dinner with his dad, mum, bro, sis-in-laws and her side of the family as its her bday..
as for
sunday, 7/10/07
..went to the
Red Dot Museum
with him and his mum..to visit his bro's stall..den we started to walk ard and snap photos..and the most interesting thing tt happened this wkend..is tt we both got
stucked in the lift
! haa`...apparently the lift broke down..and some of the cover on the top of the lift actually fell off and was on the ground when we entered...unknowingly..we just took the life...the lift shook hard and suddenly came to a halt..and the air ventilation went down too...thank god the lifts were left on...turn out we started chatting..snapping fotos and joking in the life while waiting for help to come as we've called to inform his bro..half an hour pass..and finally the technician came to our rescue..and the lift got stuck in between the third and forth story..therefore we had to climb out...haa`..after tt incident..we both didnt dare tk the lift ler..and decided to just walk ard to snap photos on the ground floor...haa`..it was the first time i got stucked..but thankfully im not alone~ lol`..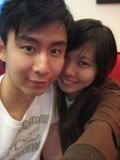 at Pacific Coffee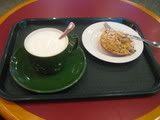 our drink and apple crumble..yummy!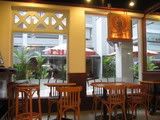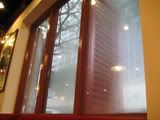 the place is really nice...and the window and the view looks pretty when it started to rain! filled with the winter feeling~
while stuck in the lift!
the fallen pieces of the lift! scary can!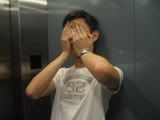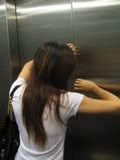 getting impatient~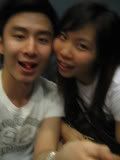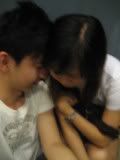 camwhoring while stuck in the lift!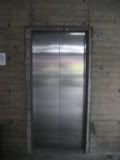 finally, the lift tt we got stucked in!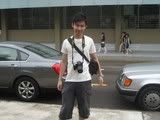 tt's baby..looking like a pro photographer~
anyway..some of the photos are in his bro's cam..shall upload them when i get them.. =)