i wan a doggy!~
saturday

20/10/07
,
Cynthia
took a cab with one of her daughter and we head down to our colleague,
Enal
's place to celebrate
Hari Raya
...after tt went to sch..and after sch...
baby
came to pick me up and we head back to his place to haf lunch..after which we went to the
petfarm
at
pasir ris
..the dogs are just so adorable! i so wan one too!!! *sulks*
well..anyway..after tt went to
Ikea
to shop ard...
baby
got his
Swedish Meatball
while i had
triple choc cake
! yummylicious~ walked ard til our legs almost cant make it..the place is simply too huge~ and i love the furnitures~ =D after tt we went
Giant
which is just across the road...shopped ard and finally went back home..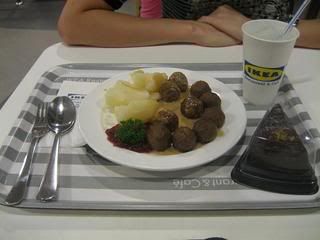 yummylicious swedish meatball and triple chocolate cake!
as for
sunday 21/10/07
, woke up pretty early..had breakfast and i did my revision while baby did his work stuff..den we went out to get lunch for his family, niece and nephews...and later at night had
BBQ
at his place as it's 2 of his
niece
's bday..dinner was great and after tt watch tv and he send me home ler`... =)
as for
today
..went to work as usual...and after work met up with
Mike, Glenn
and
June
for dinner at Long John as usual...class was boring as usual...and during breaktime..we had a mini bday celebration for June.. =) happy birthday girl~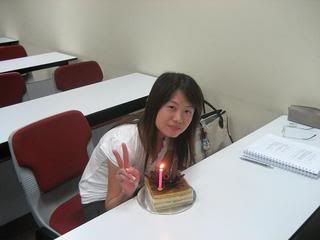 Birthday ger, June with her bday cake!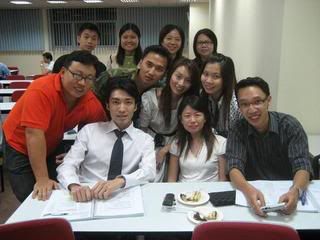 group foto taken in class