drowning in beer & liqour..
[tuning to: lost without you..]

ytd..went to work as usual..work was alright..and for the first time..i finally left office ON time..haa`..after work..went home to rest and waited for the sun to set bfore i put on my running shoes and went jogging~ been an improvement compared to my jog last wk..in fact it was more den 3 times better..but as compared to my stamina back then in sch days...its still considered very very bad!..but im gonna work on it..and hopefully reach my standard again...after jogging..went home and washed up...then came a call..and off i went to meet
Linda
..she and her fren came to pick me up and we head down to
Boatquay
to chill..was pub hopping from
Whitebar
to
Versus
to
Vogue
..haa`...beers..liquor..and stawberry margarita is good! apparently one of her customers went to another pub and ordered it and brought it back to Whitebar where we're at...haa...bumped into shimei and a few other babes there as well..suddenly all the good old days came back.. =)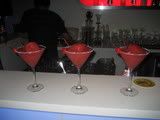 our strawberry margaritas~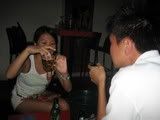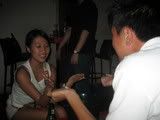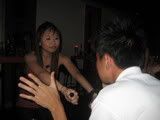 games time!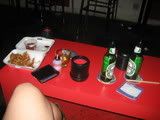 our table..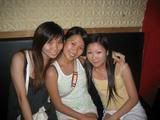 Me, Linda & ShiMei @ Versus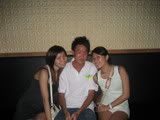 Me. Wenbin. Linda
miss the carefree days in the past..where i always go drinking or just chill and shop ard with Linda, Simin and frens... but now everything have changed..everyone is busy with thier own lifes..incluing myself...
suddenly wish i can be young again...the future is so unpredictable thats i find it pretty scary to tink bout it..sigh`..