Happy Birthday to Me! =)
yea....older by another yr...and finally hitting the 20s...haa`.. anyway ytd after work, met up with my twinnie,
Qihui
!~ had dinner at
TCC
with her..and she got me a very cute little tigger and a card!
thanks dar
! really appreciate and like it alot! so sweet of u to rmbr i love tigger!~ =D keke`.. had some wedges and a super uber gorgeous looking dessert called
Cocoa Mosaic
! its so nice tt both
Qihui
and i almost didnt wanna eat it..LOL...but yea..besides looking so gd...it tasted awesome as well~ den we had a long chat before shopping ard where i got myself 2 presents! lol...got a new pair of pumps and a necklace...haha`...and after which
Qihui
left while i head down to school...only when im in the train tt i realise we talked so much til we forget to tk a photo together! faints`... anyway met up with
Shina
and pass me a gift she got from thailand.. =) thanks babe`... and after class...one of my gd fren back in Secondary sch,
WenBin
, came over to pick me up and we went for a drink and catched up at
Versus
..before he send me home..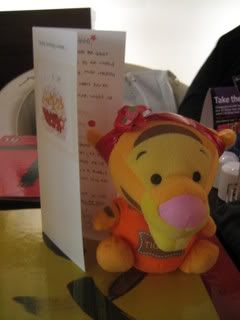 the present from Qihui dar`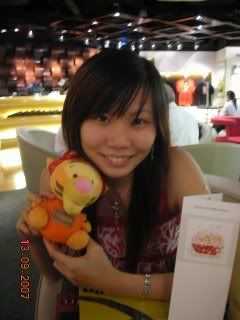 me with my new tigger~ =D *loves*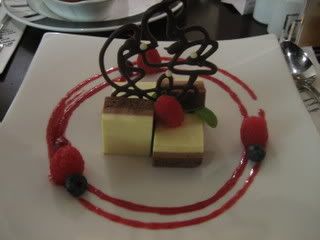 the Cocoa Mosaic! *yummylicious*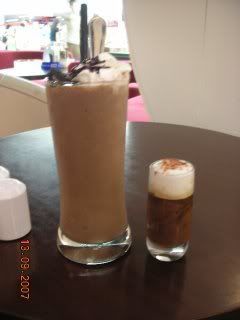 our drinks. ('da wu jian xiao wu') Lol`..
and as for today, after work gonna haf dinner with my family and bf..=) tts all for now...gonna get on with my work ler~ update again!~
Thanks
to one and all for the birthday wishes~ =) and special thanks to my darling twinnie,
Qihui
for everything! =D *hugs*