fulfilling, birdy wkend~
[tuning to: thats when i love you]
friday, 31aug07
went to work as usual...after work was suppose to meet
baby'
s godsis..but in the end she had something on...so instead..
Baby
came over to pick me up and we went to
Sakae Sushi
at
Changi Airport
for dinner~ yummy!~ hees`..after dinner..we head back home ler...we were so full and tired tt we knocked out shortly after showering..
saturday, 1sept07..
woke up..had breakfast and watched cartoon..after which..had Nasi Lemak for lunch...prep and head down to
MissClarityCafe
at
Bugis
area for my darling
Twinnie QiHui'
s 21st bday party~
Happy 21st twinnie
! hope ya had a great time..and hope u like the gift.. =)
after the party..
Baby
and i walked down to
Suntec
for the
IT fair
..its super duper crowded! wanted to look for
Adrian
as he have a booth there...but he isnt there at the moment..plus the crowd was kinda turn off..so we left shortly after..and head down to
Bugis junction
..went to get our fave
IceMilkTea
before going over to
Swatch
to change the batt and adjust the strap of the watch tt
Baby
had given me..=) walked ard while waiting for it to be done..and after its done..we head down to
bedok reservoir
to do some grocery shopping! bought Dory fish and some chicken fillets home...and yeap...
Baby
cooked us dinner! Yummy!~ he really cooks well wor! haa...feeling so lucky to haf a bf tt cooks gd food! keke`.. after dinner...showered and washed up and we head out to meet
Adrian, JiaBao and Wenjing
at
Serangoon Central
bfore we head down to
Serangoon Garden
, one of the ktv pub to chill and sing...after which we were feeling super tired and head home ler..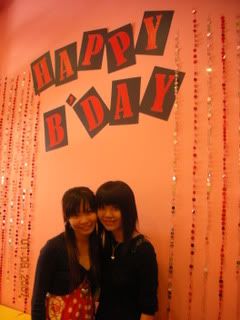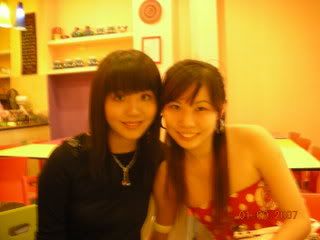 with my twinnie!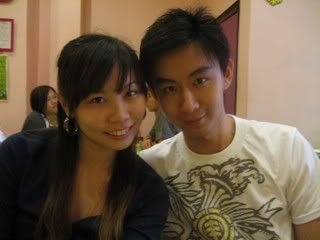 baby and me at qihui's bday party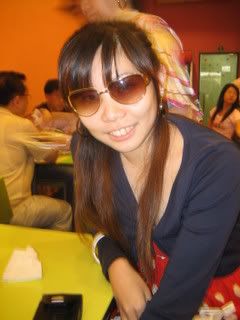 me with baby's shades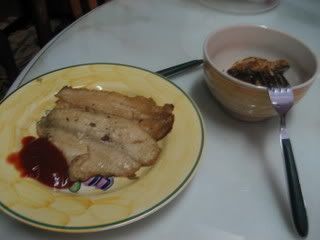 yummylicious dinner cooked by Baby! Dory fish and Chicken Fillets.
as for today~ woke up, showered and prep for our trip to
Jurong Bird Park
! haa`...bfore we headed out...it started to rain! and we got kinda worried tt our day would be ruin..but
Baby
was rather positive bout it..and so we went along as planned..=) wanted to go Macdonalds for breakfast but we got up kinda late and missed it..therefore we had
Orea with Milk
for breakfast! yummylicious..i
LOVE
oreos!~ haa`..and so does baby... so yeap..after breakfast we went straight there...i was so excited as i haven been there since Primary sch!~ haha`..and of cuz the company i go with is VERY crucial...and plays a BIG part in the excitement...snapped snapped snapped~ took
LOADS
of picts~ yea...more den 150 at least! haa`...and yea we
conquered
the whole of Jurong Bird Park!~ LOL...seen
EVERY
single of the birds and watched the Pelicans Cove show~ and i love the Waterfall~ it really sucha sight! keke`...had our lunch at
Bongo burgers
..and rested while awaiting for another one of the shows to start...and after the show we head home..showered and knocked out right away~ so tired after a long sweaty day walking and running all over~ and yeapp...
Thank god
the weather was pretty gd for the rest of the day! woke up for our nap..had dinner and watched CSI bfore
Baby
send me home ler... =)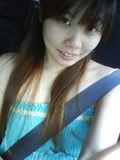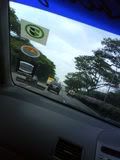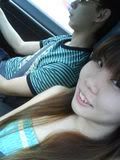 on our way to jurongbirdpark!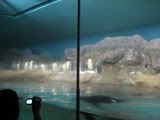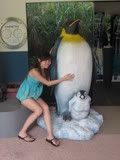 my fave! happy feet! haa`..yea..Penguins~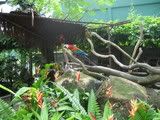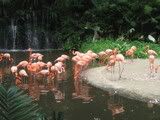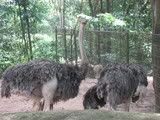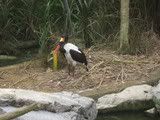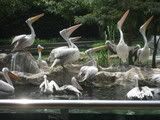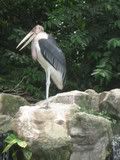 the birds~ theres too many! only uploaded a few..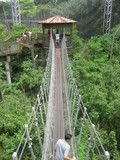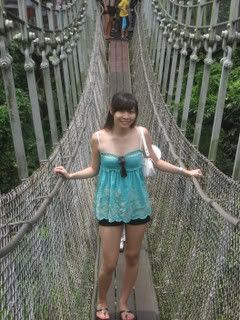 the hanging bridge~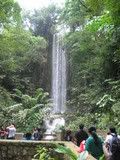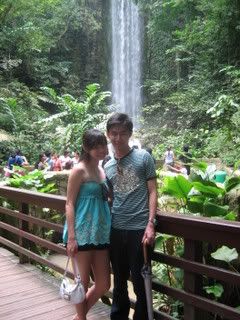 the waterfall~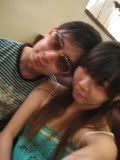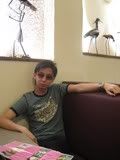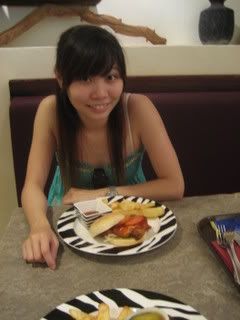 at Bongo burger!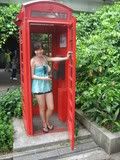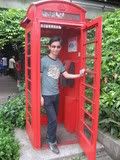 telephonebooth obsession~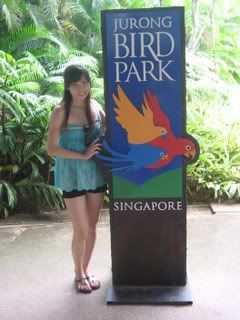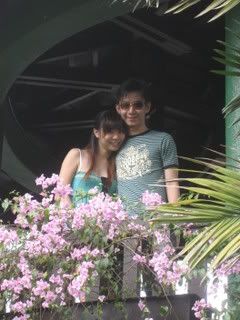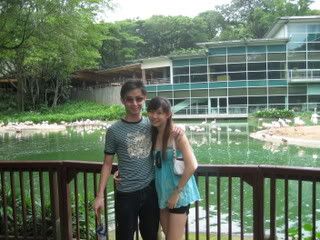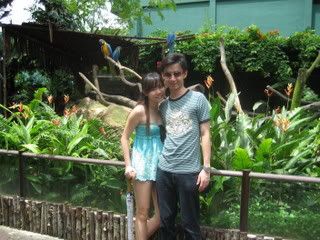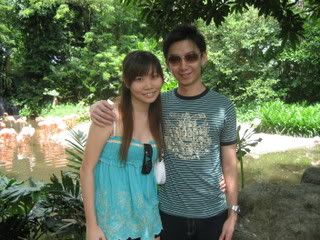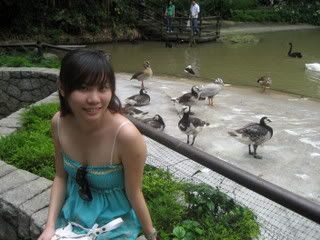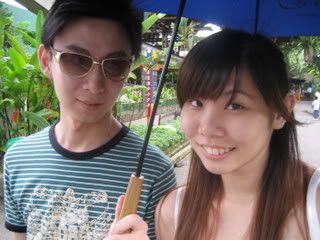 and yea..now at home...and tmr is gonna a
Monday Blues
again~
bfore i end this..just wanna thank my sweetie Baby for everything! *hugs* you nv fail to put a smile on my face everytime im with you...im falling in love with you all over again each and everyday...=)
Te Quiero~ Te Falto~