counting down 4 more days..
its gonna be my bday soon...but..sigh..no plans..no nothing...in fact i may just be too bz for it.. =( a part of me..feel like celebarting with my
bf
and some frens... a part of me dont feel like celebrating as im afraid to face disappointments again... another part of me.. feel like just having a nice dinner with my love ones... only prob is... i've got no where in mind to go... guess it'll just end up like every other yr... no plans... no nothing..
another factor is...theres too many things to do.. esp this mth...schedule is simply too tight... gotta go sch today, thurs and saturday..tis alone is bad enough...sighh..
wed
without a doubt is gonna be with
bf
..
friday
til
sunday
is gonna be with
bf
too... therefore i have no time at all.... and tmr...i might be going down to the salon ler..kinda sick of my hair.. and i gotta waste alot of time on it just to make it nice enough to go out... which is quite a turn off for me..
and next
tuesday
til
sunday
i'll not be in sg...so yea..whole wk burnt~ for a gd cause..but sad tt i wont be able to spend wkends and wed with my
mister
..
enough of ranting..back to updates... last
friday
, went back after work..waited for bf to pick me up...den we went back to his place to rest for awhile..bfore
Dilwyn
came over and we head down to
Marina South
for steamboat..
Adrian, Phillyz, Ansley, Jasper, Chris and WenJing
came down soon after...after eating.. they went bowling...and as we were pretty tired...we watched them for awhile and head home ler..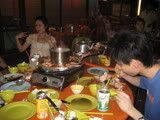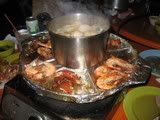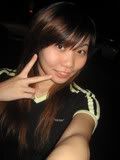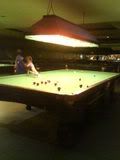 as for
sat
..woke up early again..had breakfast.. read my book..den in the afternoon, we brought his mum out and went to the
National musuem
... been a long time since i last went there...and its really nice right now...everythings is so Hightech and touchscreen unlike in the past.. the structures and deco is really nice too... after which, head down to
Chinatown
to eat the frog porridge.. then his
mum
wanted to get some stuff, so we head over to
People's park centr
e to get them...
Baby
went to get Mochi..den went to get the car to drive over...while i accompanied his
mum
to walk ard and bought us portugese eggtarts..yummy~
baby
den picked us up..and we head home...tts when i notice a box of
mooncake
tt
baby
had bought for my parents, on his way back to get his car.. hees`...
Thanks baby
! so sweet of u.. =)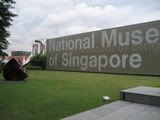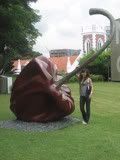 bfore entering~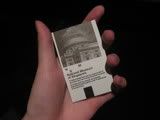 the admission tix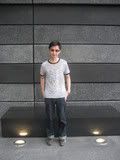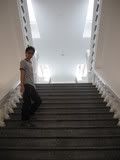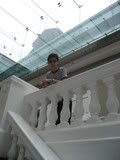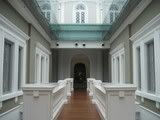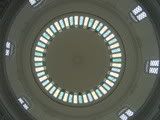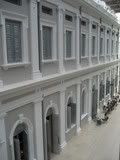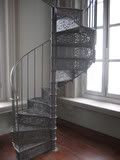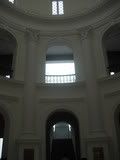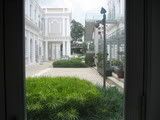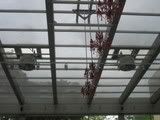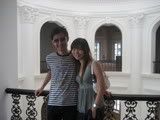 upon reaching home..rested again..den at night, we went out to
Mount Faber Safra
again to meet
Adrian
and the others.. they played billiard and bowled again..til bout 1+ to 2am, we went to pick his
dad
up, as he was drinking and couldnt drive..baby drove his car back, while i drove baby's car back..haa`..den we watched movies on his lappy and yea as usual..he dozed off halfway thru...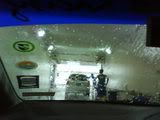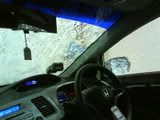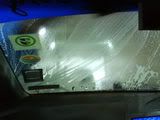 did i mention tt as a kid i always liked carwashes~ haha... just watching it from inside though...not me washing it..LOL..
as for
sunday
...woke up feeling super tired as i had slept pretty late.. when i woke up baby wasnt there...so i went back to slp til
baby
came back and woke me up to tell me tt he had went out to get us breakfast~ =) we didnt go out the whole day though..watched tv..and more rotting.. den at night watch
CSI
and
baby
send me home ler..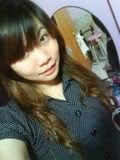 yea...tts my wkend..nothing much to blog now...gonna get back to work ler...*ciao* update again soon.. =)