updates.
friday, 24o8o7
, went to work as usual...had a long meeting which ended pretty late...turn out didnt haf time to get anything for
Darren
's bday...work ended at bout 6+ to 7pm...rushed home as quickly as i can as
Baby
is alrdy at my place! so yea...rushed home met baby at the carpark and brought him up to my place as it was still pretty early... went home...prep my stuff and waited for the time to pass and head over to
Darren
's place...apparently
his gf
had planned a surprise bday party for him..so he was blindfolded thruout the journey...while me and baby follow behind without
Darren
even knowing our presence...haa`...upon reaching...had the cakes prep and finally the blindfold came off...well...after which cake cutting...cake smashing...and
bbq
started...was quite fun i would say...=) lots of funny things happened...but i shall leave out the details...after which
baby
and i left and we head home ler..as baby is very tired...he knocked out upon reaching home..while i did my assignment til bout 2+am bfore joining
baby
in dreamland..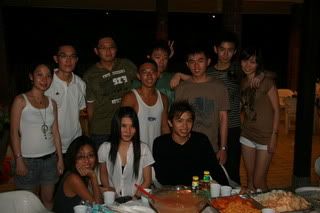 group pict at Darren's bday party!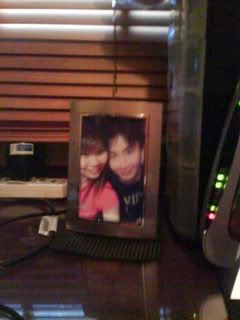 the little gift i got for baby which is lying on his table now..=p
as for
sat, 25o8o7
..woke up pretty early..had breakfast..den in the afternoon..
baby
send me to sch ler..as i had my tutorials...while
baby
went to shop for his shades and met his fren for lunch...after sch..
baby
came to pick me up...was super shag in class...keep dozing off~ and yea...after he pick me up...we went to have pizza and dessert somewhere ard
bedok
...was really nice wor! yummy! keke...and after which we head home and knocked out ler...woke up later at night, went to
Mount Faber's Safra
to meet
Adrian and the others
for
bowling
session...i totally had fun! been more den half a yr since i last bowled...though i play terribly...but still i enjoy bowling..haha..in fact im kinda looking forward to the
bowling tournament
organised by my
S&R commitee
in office for the company in
december
~ after bowling..head down to
Loyang temple
to pray...after which i drove us home ler...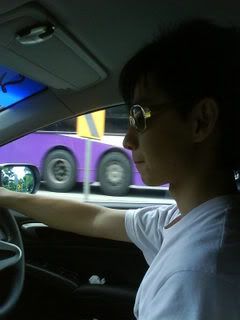 baby with his new shades! =)
as for
sunday, 26o8o7
..woke up pretty early again...had breakfast and head down to the car workshop to get his
decals
...yea..now
baby
's ride have new decals~ haha`...after which went to
Simei
to have desserts as baby had cravings...but bfore tt we had a walk ard
Eastpoint
..and went to the
pet safari
~ been a long long time since i last step in there..the place have changed alot....but the dogs in there are just so adorable!! i so wanna dognap them! lol..had our dessert den head back ler..laze ard...watched tv...had dinner...watched
CSI
..den
baby
send me home ler...
anyway...i dont have the fotos with me...still awaiting for the fotos from darren's fren...shall instead upload some overdued fotos which i just gotten from baby's hp... taken the other time at the yummy icecream place at
Marina Sq
, Azabu Sabo Hokkaido Icecream
..=)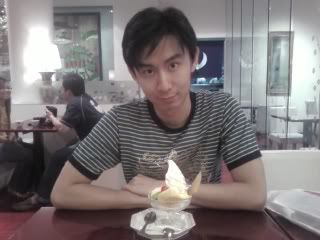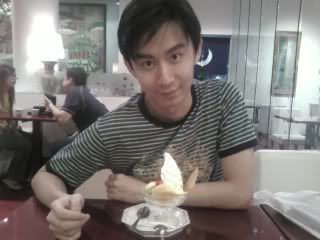 baby!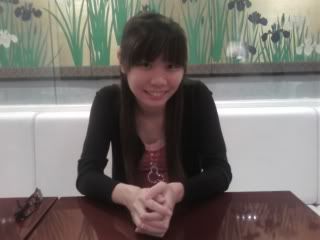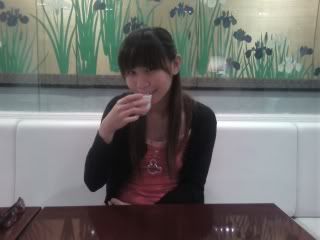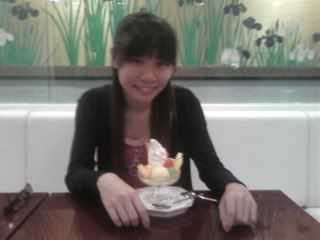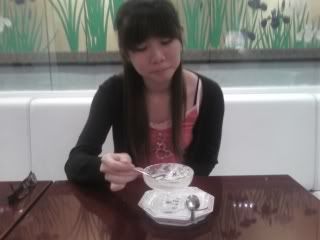 me! baby said in one of the picts i look like im guarding the icecream..haha..and another one i look like im super sad tt the ice cream is finishing..hahaha`...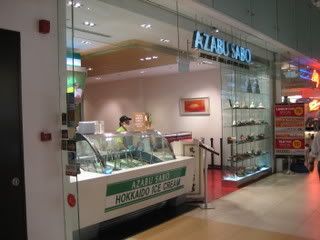 Azabu Sabo Hokkaido Ice Cream!
and guess wat...i gotten my very
first birthday present
from
MingYueh
jie today! Thanks sis! =D i love the present alot~ hees`..i couldnt help it..therefore i opened it up alrdy ya...=p haaa`...its a pink, precious moments, jewellery box and a precious moments card! sucha sweetie ya..hees`.. i cant stop smiling! suddenly im hoping my birthday would come sooner~ hehe.. birthdays are just sucha sweet thing..*loves*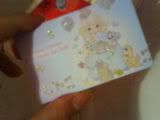 wrapped up present and card...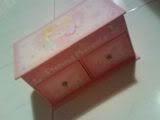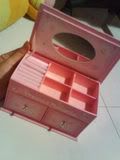 unwrapped! =p
btw...bfore ending this post...
HAPPY BIRTHDAY
my to Uber Gd fren..
Darren
! =D