Stressed to the MAX!
[tuning to: cai ming you - wo ke yi]
since
monday
til now...have been very stressed up...
monday
was alright as i didnt go to work..something cropped up..therefore took urgent leave...went to sch at night and after class
Ronald
came to look for me and passed me a huge
Tigger
...hehe...thanks! i really like it alot...its so cute! =) and later at night
Kev
in
came over and left eggtarts at my doorstep again! hees`...*
thanks
* its really sweet and it tastes so yummy! =D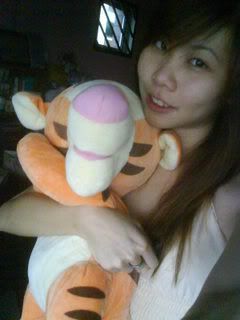 My Tigger and Me =)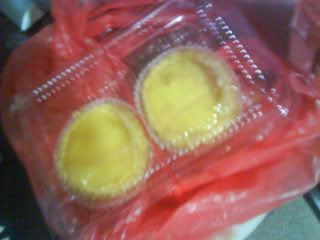 Yummy Eggtarts!
since
tuesday
til
today
..work had been very hectic...as a few of them were on leave...only a few of us were left to cover all the other's duties...we all almost went nuts..but gd thing at the end of the day..everything is settled and most went well..except for some...and i end up working til 7 everyday...
anyway...
tuesday
after work rush over to
Orchard
partyworld to meet
Darren, QiYuan
and
QiuHen
! as
QiYuan
just came back from
Japan
!~ welcome back~ haha...but sad to say..he'll be flying off again soon and wont be back for a long long time ler...=( anyway...
Darren
left early as something cropped up...and after the ktv..the 3 of us went for dinner cum supper at
Newton Circles
...after tt
Qiyuan
send me back home ler...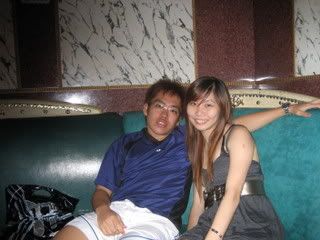 QiYuan & Me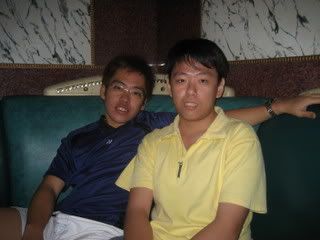 QiYuan & QiuHen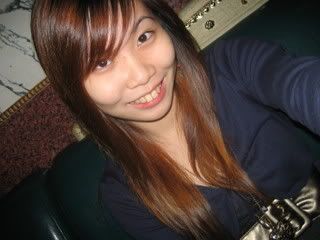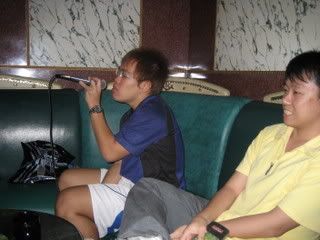 as for
Wednesday
...it's swimming time with
Stanley
again! haa`..tink it'll b a weekly thing alrdy..unless got something on ya...must exercise....crap...tink i'm not losing much weight at all...sighh...so upset....dunno wat went wrong..i've cut down on food intake..been exercising..but the stupid fats just stays there in place...arghh~ HELP~ tink i need to go slimming centre soon..wahaha`...anyone can give any slimming advices?..

as for today...all i can say is....im feeling SUPER DUPER STRESS! *sighh*... after work went to sch..den after sch came back ler...and just as i was about to slp...i wished Marcus "Happybirthday" at 12am..as his bday is on the 6th...and guess wat....he replied and said he gonna come down to my place to meet me..haha..so yea..as its his bday..and i didnt get anything for him...decided to go downstairs to meet him for a short chat...after which he went home ler...and here i am back here....k bah..tts all for now.. *tata* Nitey to all~ =)

btw...HAPPY BIRTHDAY to my DARLINGS, Cynthia, Sherlyn and Marcus!! =) *hugs*