its finally over!~
[listening to: gwen - 4 in the morning]
my exams are finally over!~ but....its just a start!~ still have 2yrs plus more of mugging to go!~ well...all i could say is...my accounting paper was not too bad! =) one thing for sure..i have confidence to do well..and i do hope to score well! hees`..
after exams..went for lunch with
Jeffrey, Alex
and
Mike
at
Queenstown
...was suppose to have
KTV session
with the others...but turn out...
Jerrain
wanted to cut her hair...
Kelvin
had to send his car for inspection and
Jeffrey
didnt join as there were too lil pple going...so yea...turn out
Jerrain, Sebas, Jeff, Kelv
...didnt join us..and end up..left with me,
Mike
and
Alex
again...lol...after lunch..head down to
Clementi
...Played a few games of
Pool
and i caught myself a
Pirate Mickey
! haha...with
only $5
!! lol...yeapp..which means with
5 tries
!~ was expecting myself to do better..but oh well..still not bad...and gd thing skills haven deproved tt ba since the last time i caught one was half a yr back when i was still with
Cliff
...haa`...oh well...
Ktv session
at
Kbox
was fun as usual..just tt all of us were too shagged out after the past few days of exams...and after ktv..went for games of
Billiard
bfore i left them to continue playing while i went down to meet
Baby
.. =) been more den a wk since i last met him due to my exams!~ so yeapp..went over..had dinner with him...den we watched
DieHard 4
bfore he send me home...and i left my new
Pirate Mickey
with him as well...
Baby
!..dun bully him worr!~ =p hees`..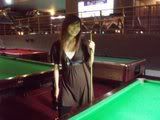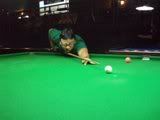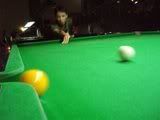 Billiard session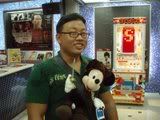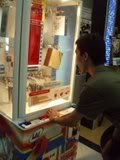 outside Kbox. my mickey is safe with Mike. and Alex is so engrossed in trying to get the PSP. Lol!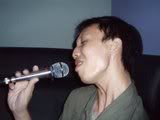 putting his heart into singing... =p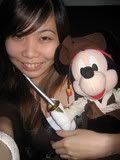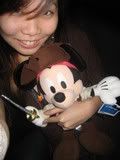 tts me and my new Pirate Mickey!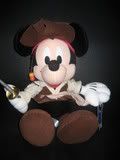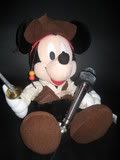 tts my Pirate Mickey..so cute right! hehe`...
as for
ytd
, went to work...during lunch had
Pizzas
again! haha..this time one of the sales person treated us to it and we ordered it back to our office..haa`..after work, went home..and waited for
Baby
to come pick me up to go over to Swim!~ weee!~ due to Exams..i had skipped swimming with him last wk..so yeap...finally get to swim..but the water was so frigging cold! the both of us almost frozed to death...Lol...therefore we didnt swim very long...went back to his place for Dinner, as his dad had cooked again....chatted with him and his mum over dinner..and his Dad made me drink Wine....as im not a very gd wine drinker....i felt abit dizzy after 2 glasses...haa`...and eventually collapsed the moment i saw the bed..partly cuz i was simply tooo tireddd!~ haha`...was so dead in my slp tt
Baby
cant even wake me up..whaha....turn out i only managed to wake up at 1+am and poor baby gotta drag himself out to fetch me home...as both of us still gotta work the following day...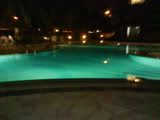 the swimming pool`
as for
today
...while on the way to work..i totally freaked out...for tt moment i tot i was going blind! it was darn scary...my left eye suddenly blurred and part of the vision kinda blackout...and when i reach office had a short sharp pain on my head...wonder wats wrong with me...sighh..trying not to tink bout it unless it happens again bah...mayb im just too stress....well..who knows....anyway...went to work...had a nice japanese lunch with my colleagues...and my leg was killing me! wearing a show tt hurt alot! and after work..head down to my usual salon,
Chapter2
to have my hair cut and hair treatment...too much swimming had kinda dried up my hair! plus my fringe was kinda irritating my eye....and guess wat..my hair stylist sport me the
Rainie Yang's hairstyle
...lol...im so gonna faint...wonder wat
Baby
gonna say bout it!~ i look like a '
ah gong'
now!!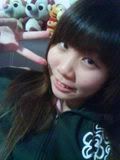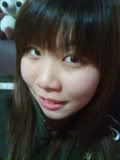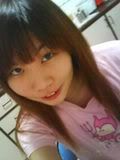 tts my new hairstyle..the rainie's look..=p
and tmr is FRIDAY!~ yeah!~
TGIF
!~ and i'll be having a co. dinner at
One Fullerton SaboBar
.... gonna go zZzz now...tireddd~