its been a great wkend! =)
[tuning to: vonda shepard - baby, dont break my heart slow]
friday, 27july07

,
went to work as usual...only this time its
QiHui
darling n
Cecilia
's last day...sighh...anyway..today MOST of us are in BLACK! haa`...when we walk together we're like some 'Hei She Hui' (Black Society)...went for lunch with them..had
Mix
...the food there is super healthy and nutritious and oso very yummy!~ and after work, had a company dinner thingy at
One
Fullerton's SanoBar
...quite a nice place and wonderful ambiance...and very sexy and
HOT
belly dancer! was quite a great night ya...only bad thing is..the food doesnt suit our tastebuds..therefore we nv eat much..n ended up drinking to fill our stomachs....haa`...we took loads of fotos and YES we had ALOT of FUN!~ =)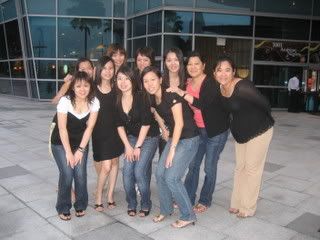 GroupShot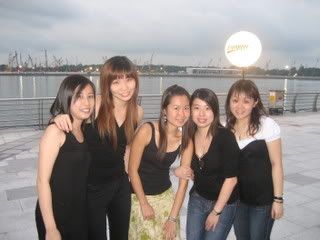 the
'Hei She Hui'
Family! haa`..
me and Dear QiHui!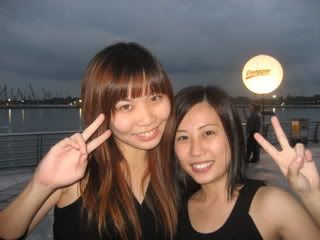 me and my Darling, Cynthia!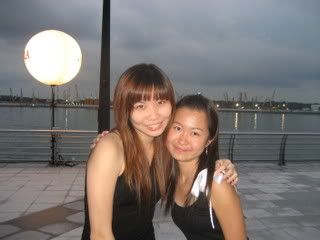 me and my SweetiePie, SiewLing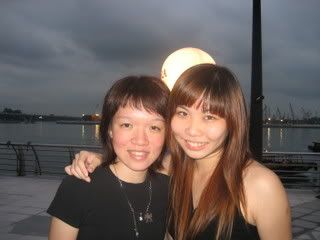 sweets Cecilia and me!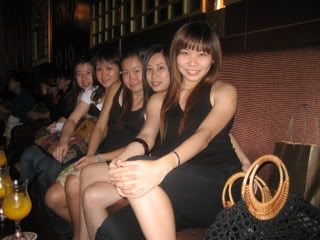 Us in SanoBar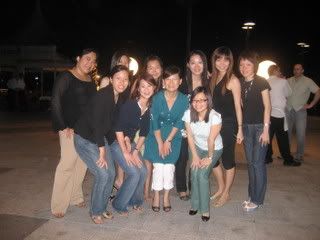 the ladies!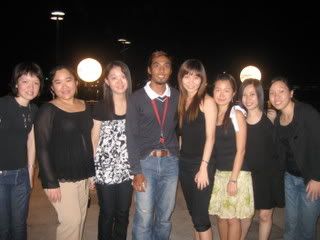 the ladies and the cute despatch guy. haa`..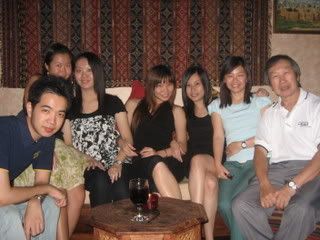 groupshot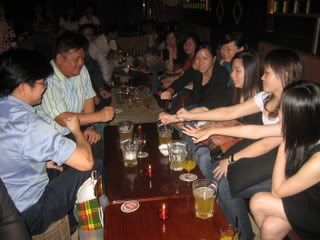 playing games and drinking away..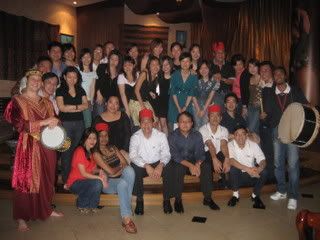 RSA groupshot! the pple present tt night!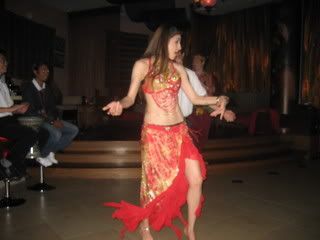 the Belly Dancer, Diana.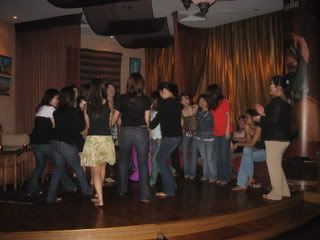 audiance participant in a dance!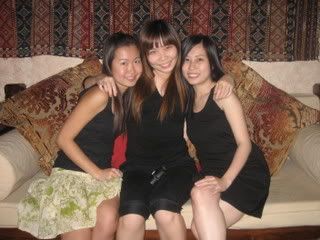 finally, me and my 2 darlings!
and after the event,
Baby
came to pick me up...and we head down to meet
Marcus
and
Jasper
bfore heading down to
Dempsey Rd
together...It was
Marcus
Bday, so we went down to countdown to his bday n celebrate ya...den
Adrian, Phillyz
and
Ansley
came down, followed by
Jenson
and 2 others...end of day,
Marcus
was dead drunk! haa..anyway...
Happy Birthday Marcus!
=)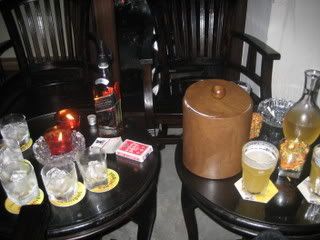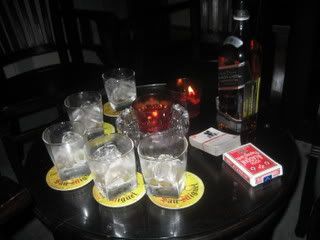 the drinks.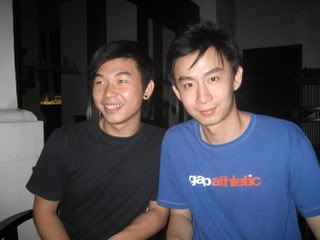 Marcus and Baby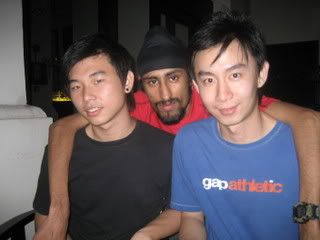 Marcus, Jasper and Baby
Marcus and his BlackLabel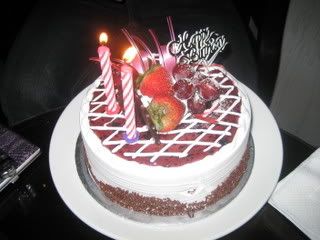 Marcus's Bday cake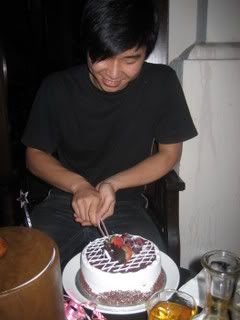 Marcus, the Bday Boy!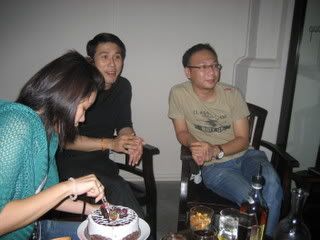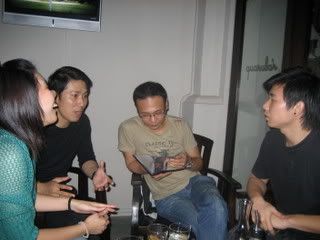 Phillyz, Adrian, Ansley, Marcus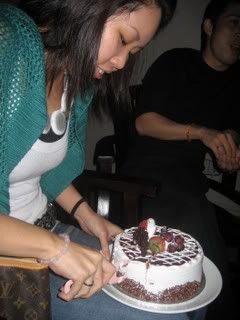 Phillyz cutting up the cake for Marcus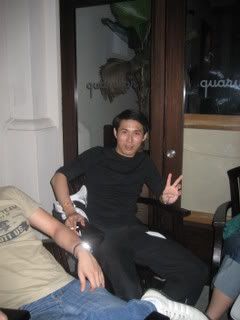 Adrian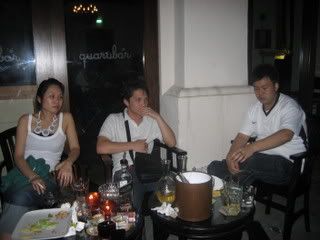 Chatting away...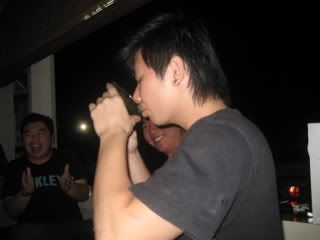 drink drink!~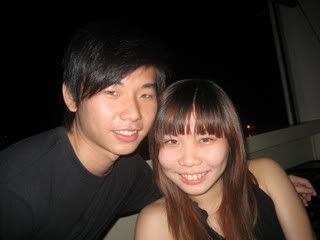 Marcus and Me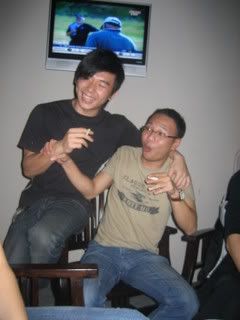 drink, drank, drunk...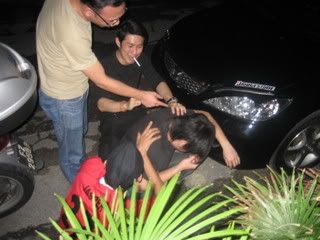 and eventually..pukee...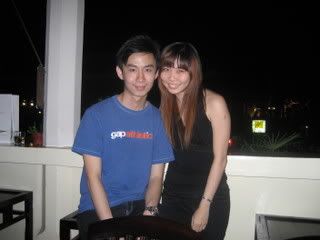 Baby and Me!
as for
Sat, 28july07
,..spend the day playing
Xbox
with
Baby
, the game tt we played (Lego something..cant rmb ler...) was super cute! but both me n baby got stucked at Stage2 for quite sometime..and eventually gave up..haha`..den we had our lunch and after which watched dvd,
The Spider
, quite a cool show...but the ending quite sad....and later in the evening, went to
Sakura
at
Downtown East
to have dinner with Baby, his parents, his bro and his sister in law...dinner was great...but after tt we were too full to move ler..endup we all knocked out after dinner..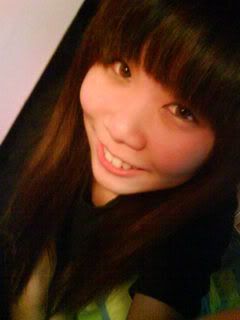 and as for
today
...woke up pretty early..as we've slept too early ytd...so in the morning...Baby send me and his mum out to get our lunch...and we spend the day rotting and watching dvds again...
'Ghost Whisperer'
...a super duper nice show...but kinda emo....ended up i keep tearing in every episode...haha....gonna continue the other episodes next wk!~ =) and in the evening,
Baby
send me home and went off to meet his fren ler...
as for now..uploading the fotos, blogging and rotting....gosh...tmr gonna be
Monday Blues
again... =(