6 more days to exams!!
[listening to: til the end..]
been a few days since i last updated..been too bz studying...and im hardly even home~
friday
after work, went home..den
Stanley
came over to pick me up for dinner and to accompany me study...therefore head down to
North bridge rd
for dinner and den to the
Macdonalds
to study...den
Adrian, Phyllis, Jaspal,
and another 2 frens came down to join us...they had dinner and chatted awhile and left soon after...continued to study for some time til both our eyes totally shut off bfore we finally decided tt its the max we can go...and headed home...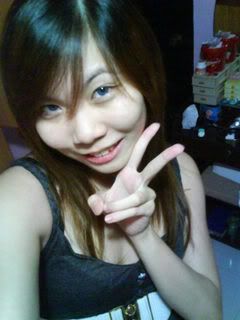 as for
saturday
, went to sch for tutorials...from 1.30pm til 6pm...and at night,
Stanley
came over to pick me up to watch
'Harry Potter 5'
at
Marina Sq
..show was at 1.25am...therefore i only got home at bout 4+am! super shag~ but the show was definately awesome! 5popcorns! very recommended ya~ =D
and for
today
, had to wake up early to meet my classmates to study as usual at
KAP
...
Kev
came over to pick me up and we went for lunch at
Beauty world
, bfore he send me over to
KAP
....was super stressed..everyone ard me seem to be rather prepared for exams alrdy...but im still kinda lost!
=( sighh...stressed and worried ya... after tt, as
Sebas
and
Jerrain
were leaving...we, including
Mike
, went to haf Prata nearby...den
Sebas
send me n
Mike
back to
Mac
to continue studying with the others...den
Baby
came over to pick me up and as he was having cravings for icecream..we headed down to
Changi airport
to haf
Swenson's
icecream and calamari rings~ yummy! =)
and btw...wanna thank my
Sweets, Kev
, for the
Lovely Sunflowers
! =) it really was quite a surprised and definately brightened my day! i just cant stop grinning when i look at them ya! they're just so pretty!