shrek attack!
[listening to: fall out boys - this aint a scene, its an arms race]
woke up feeling pretty shagged out since i reached hm at 4.30am...wanted to join my classmates to study..but i was simply too tired..spend the day at home playing ard with
LuLu
..did a little accounts...and took along nap!~ haha..at night accompanied
Kev
to have dinner..turn out he surprised me with he
Shrek Ears
tt i had wanted to get! haha`...after which he surprised me by bringing me to the movies..haha...was not awar of it at all...anyway...we watched '
spider lillies'
...acted by
Rainie Yang
...although she is really pretty....but the show was pretty much crap!~ i totally didnt understand the show at all....when it ended we all went like..'huh?..end alrdy?...so wats the end?..wat happened?'..haha..yes..not only us...but the people watching it were all Lost! haha...
while on the ay home i felt really tiredd! plus was feeling rather down as its the end of the sunday and the start of the monday blues is coming! bfore sending me up...he surprised me with another bottle of vitaminC pills! haha..yea..to replenish my supply...lol..thanks sweets! =) chatted for some time in his car bfore he finally send me up to my place..had quite a nice long chat...and we're pretty glad to still be able to chat bout almost anything under the sun and moon.. =)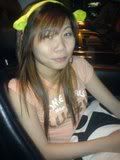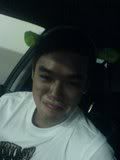 he keeps saying i bully him! did i? =p