shop shop shopping!~
friday
, had been a very hectic day at work..as many things cropped up...many customers wanna try to rush all thier delivery bfore july as the GST will increase to 7%..turn out...many orders didnt make it...and customers all call and scold and complain..so sickening..theres nth we can do bout it mah..tell me oso no use.dumb dumb....
den after work...went
SHOPPING
with my
CYNTHIA
darling!~ haha...she's now officially one of my fave shopping khaki! wahaha....we shopped like theres no tmr sia...apparently..we went to
CityLink
and
Marina Square
...i bought 2 tops, 1 shorts, 1 skirt and 1 pants from G2000 alone..and she bought 4 items as well...den shopped ard and i bought another 2 tops, 1 dress and 1 skirt!...wahaha..can die sia...after tt went for dinner at
Suntec
and headed out to meet her husband, bro and sis in law and their fren...den we went to a ktv pub at boatquay to chill out...=)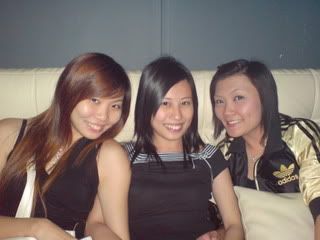 Me, Cynthia & Von
as for
today,
went to have
Katong Laksa
with
Stanley, Jenson and Dilwyn
..after which
Stanley
send me over to
KAP
to meet my classmates to study ler... today wasnt very productive...cuz a few of them went off after 1 hr of studying..as they wanted to catch a movie...so turn out left me n
Alex
there for a while longer..bfore
Kevin
came to pick me up and surprised me with
Royce
White choco marshmellows!
Yummy!
=D thanks sweets....we den slack ard and head to
AMK Hub
to makan at
Pepper Lunch
, shop ard where i bought another pair of shoe and catch the movie '
Transformers
"...its indeed a wonderful show i must say.. =)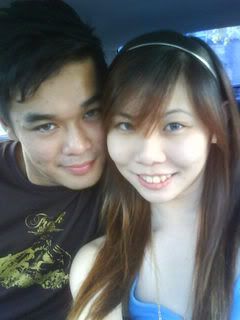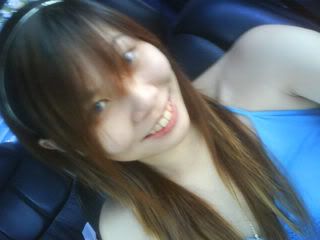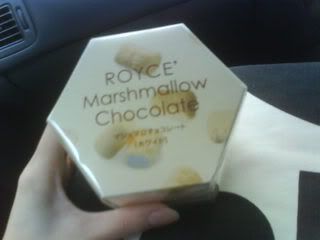 gosh...i've been buying too much shoes and clothes lately! i should really try to curb my cravings ler..wahah..=p anyway..i better get to slp now..or else tmr cant wake up to study my classmates again le..tata for now~ =)