im confuse.....
[listening to: ne-yo - because of you]
u said to me...
'follow your heart'
...but bfore u even say tt....haf u actually thought of how i felt?... all i can say is... if i were to follow my heart............i dont have to spell it out right..everyone should know wat my answer would be....no doubts bout it... guess i dont haf much of a choice but to use my brain now and not my heart eh?... haha...
tt aside....im in quite a mess right now....for those who knows.. u'll get wat i mean... sighh.. im really afraid to hurt anyone right now...im oso afraid to hurt myself while trying not to hurt others... i dont wish to elaborate further here... i just dunno wat to do right now....dilemma....
anyway....today after work, went to meet
Ronald
for dinner at
Vivocity
...after which rush to sch ler..class ended pretty early today..as it was earlier den expected...i went over to
Hougang
to meet
Kevin
..while waiting for him..walked ard
Hougang Mall
and i ended up buying myself another pair of pumps..haha..can die sia...lately keep buying shoe! plus i have in mind a pair of boots or a black heels to get...lol.. mummy is so gonna nag me!~ =p ok tt aside...after meeting him..we went over to
PS
to catch the movie
'28 Wks Later'
...i freaked out thruout the show...its not horror..just kinda shocking and the sound effects scared me...haha..and guess wat...we brought
Heineken
into the
Cinema
and drank as we watch...lol...cool eh?...=p after the show, we headed down to
One Fullerton
...went to a bar bside
BabyFace
to meet his fren
Wilson and his gf
...the
Live Band
there is pretty
Awesome
! and the place is really nice...we ate some fingersnacks of calamari and pizza and had wine...chatted and played some games...its a pretty enjoyable night i would say..where i just threw all my troubles and stress aside and just chilled and relax... n one thing tt
Kev
mention to me today...'
not easy to imagine u not smiling, when we are always laughing our ass off!
'..haha... i gotta totally agree with tt...n i must say tt i do enjoy myself whenever im out with him...as i wont tink of other unhappy stuff and he nv fails to make me laugh and cheer me up with little surprises...=) btw...thanks for the
Vitamin C Pills!
hehe`...something tt i nv expect anyone would give me as a lil gift! haha..so thoughtful, considering tt im still recovering from being sick for more den a wk and needed vitamins and nutrition terribly!...
after tt,
wilson and gf
went home, while
kev
and i went in search for my
Eggtarts
...as i had cravings for them...lol..but turn out we couldnt find and ended up having
dim sum
at
Geylang
instead..haha... anyway...Thanks for everything
Kev
, u really made my day! =)
the group shot and the place...nice eh! =)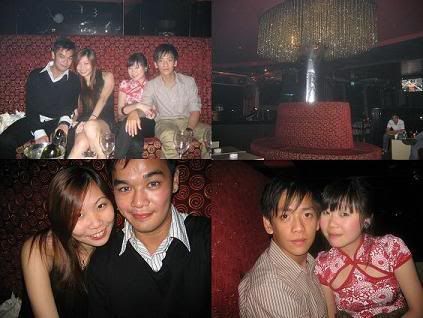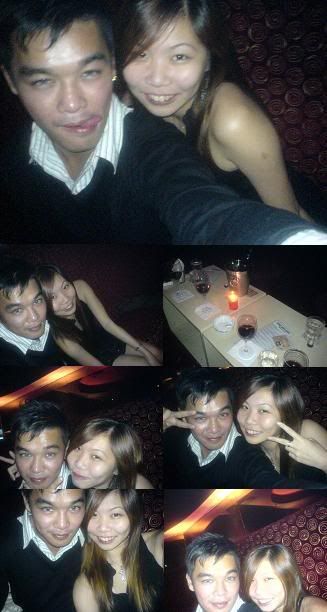 my blue eyed sweetie and me! =D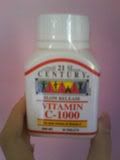 my surprise lil gift from kevin!