jingle bell jingle bell jingle all the way~
ok...christmas was ytd...but im still in the xmas mood! lol`.. anyway just a quick update~
last friday, 21/12/07
, after work met up with
baby
and we went for steamboat with
Adrian
,
Rose
and
Ansley
at
Bugis
..followed by
KTV
session at
Shenton Way Partyworld
.. ktv session ended pretty late...and we were super tired after tt..went home straight to KO...
as for
sat, 22/12/07
..wanted to wake up early for breakfast...turn out i couldnt wake up and we missed breakfast and had lunch at home..after which we went to
Parkway
to do some last min xmas shopping~ went home after which to wrap up the gifts and rest for awhile..watched some dvds and at night we went to
Raffles City
to look for his sis and family, bro and sis-in-law, and mum...as they have a hotel room at Faber(something) Hotel located bside Swisshotel... and we had our dinner at
Prego
! food was not bad..=) and as i was feeling very tired we went home to rest ler...
sunday, 23/12/07
..woke up for breakfast..and after which
baby
and i went to the hairsalon..he had his hair cut while i did my rebonding...while waiting..he went to AutoBacs to check out his stuff and after which im done..he came to pick me up le`..went back to his place to rest and later at night he send me home ler..
monday, 24/12/07
,
xmas eve
~ went to work as usual...gave out xmas present..and in turn i recieved a couple of gifts too~ =) and as its xmas eve..most office operates only half a day..which leaves mine unexceptional.. went home at 12+...prepared and washed up bfore
Baby
came to pick me up to go back to his place for
Xmas lunch
with his family...his sis and bro all came..had turkey, lamb, sushis and lots more~ yummy! =) and we manage to get some rest in the afternoon bfore we head out again to pick
Sylvia
from
Parkway
and we head down to
AnAn's
place for
Xmas party
..
Jenson
and his gf,
Jeffrey
and his gf and a few others of
baby's
frens were there..=) the night was pretty fun..and we had a surprise bday cake and celebration for
Jeffrey
too..we finally left at 1+am..and headed down to
PasirRis chalet
for baby's cous,
Liyan's
bday party...when we finally got home..its alrdy 3+am..shagadelic day indeed!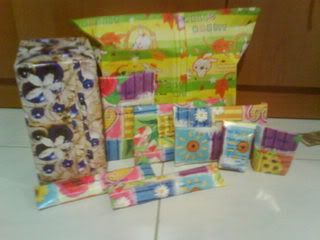 some of the xmas gifts tt i've prepared for my colleagues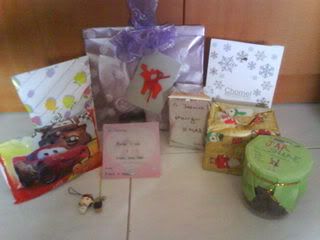 some of the gifts from my colleagues! (wrapped)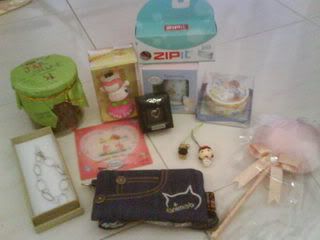 unwrapped~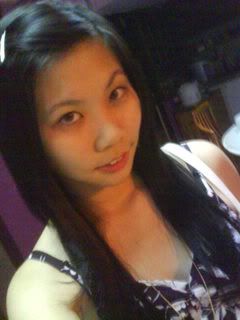 preparing to head out to AnAn's place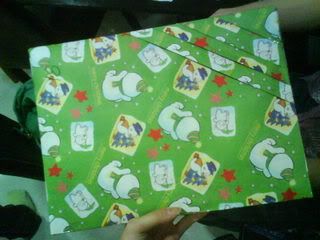 its gift exchange time!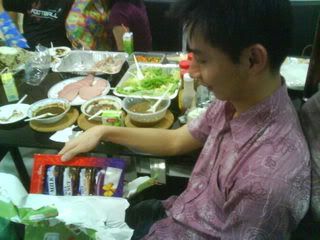 Baby opening our gift!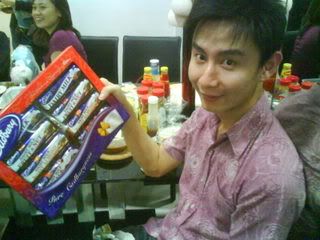 ta-dah~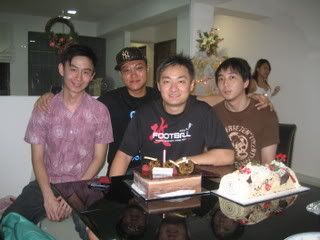 some of the guys present..baby, jenson, bdayboy jeffrey & kelvin..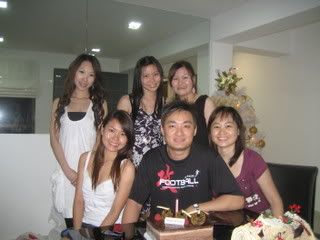 some of the girls present..jenson's gf, me, sylvia, an an, bdayboy jeffrey & jeffrey's gf..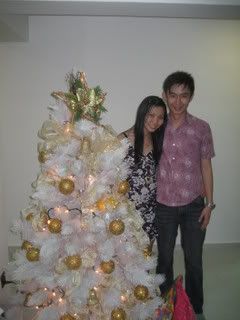 baby and me!
as for
ytd, 25/12/07, Christmas day
.. woke up pretty late..had our brunch..and went to
parkway
with his mum to get some stuff..had dessert at
marine parade
bfore we went back to his place..helped his mum wrap some gifts..rested with
baby
for awhile...bfore he send me home le..went home early as i had to attend my
cous's wedding
with my family...dinner ended pretty late...and its quite a gathering for us and our relatives...esp for me..as i haven seen them for more den a yr! reason being i didnt join my parents for CNY visitting this yr...anyway it was quite fun...and hereby Congrats my cous and his wife! =)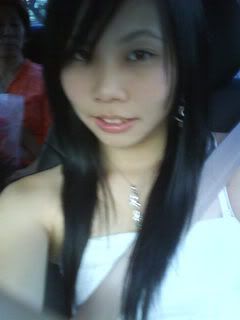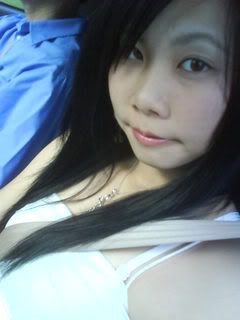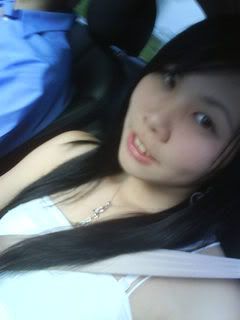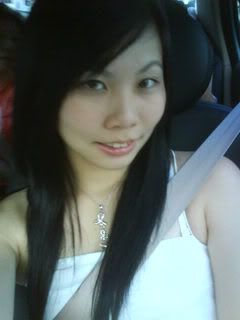 random shot taken while on the way to Carlton Hotel..
well..overall..i would say tt i enjoy Xmas tis yr! =) had lotsa gifts and fun..and most imptly..i have my loved ones with me!
Merry Xmas and a very Happy New Year to one and all once again
~ =D